iPhone 6 concept design inspired by Sony Xperia Z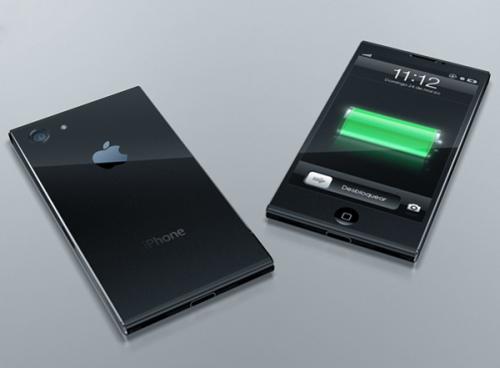 Apple is widely believed to release a minor update to its flagship smartphone in keeping with previous years sometime in 2013, but that hasn't stopped plenty of speculation about the next big overhaul the handset will be getting. Today we have an iPhone 6 concept design for you that seems to have been inspired by the Sony Xperia Z.
We have already heard plenty of speculation regarding the iPhone 6, as well as some other concept ideas for the device, and today's one features a larger display in a stylish metal form factor. This latest design is the brain work of designer Abel Verdezoto courtesy of Yanko Design.
There are a number of images that show an anodized aluminium rear with chrome accents instead of the easy to scratch edges that the iPhone 5 has, and the handset has lovely curved edges from front to back.
The handset has magnets installed that will allow the smartphone to be placed into a small docking unit for charging and playing music tracks, and also includes a Lightning port positioned on the bottom of the device along with a speaker.
Another image shows the handset side by side with an iPhone 5 showing the concept design to be much larger and the power button and headphone jack are placed on the right-hand side of the smartphone.
Would you like to see a design like this for the iPhone 6?