iPhone 6 trailer & stunning design look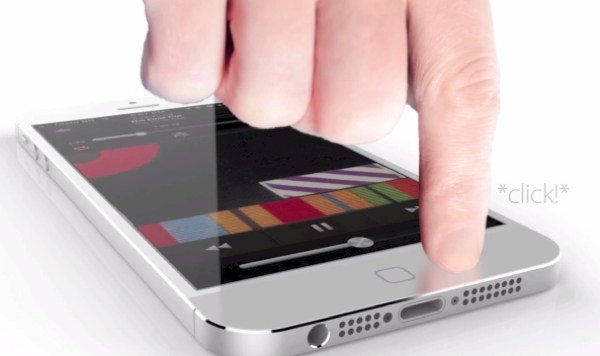 We always like to look ahead to future devices and we're already hearing news and rumors regarding the Apple iPhone 6. With many people hoping for a new design plenty of us would like a sneak preview of what the phone will look like. Today we have a stunning trailer video for you of the iPhone 6 and a striking-looking design that wows. However before you get too excited we should point out that this is one designer's imaginings, nevertheless we'd like to see something like this come to fruition.
From time to time we like to share concept designs with our readers as they can give us a really good idea of just how good future devices could look. For some time we've been saying we'd like to see a new design for the iPhone 6 and although the look we have for you today doesn't come from Apple we think many potential iPhone 6 customers would like to see something like this for the genuine article. Although we've seen plenty of concept designs for future iPhones before this has to be one of the finest we've seen and the Apple-style video trailer is the icing on the cake.
Designer Arthur Reis has come up with the concept iPhone 6 that you can see above. His iPhone 6 is a beautiful looking thing and instead of a small home button on the front, the whole of the bottom of the phone becomes the home button, in a similar way to how Apple's Magic TrackPad works. Reis's iPhone 6 also has a 12-megapixel Pro iSight camera with f/1.8 aperture and has an ultra-slim design at only 6.1mm compared to the iPhone 5's 7.6mm.
To go with the great concept renderings of the iPhone 6 a trailer has been created by Ran Avni, which very much captures the approach of a genuine Apple trailer. You can view the almost 1m 30s YouTube video below this story and see more of Reis's renderings here. When you've taken a look at the video we'd be really interested to hear what you think of this iPhone 6 creation.
Are you hoping that Apple iPhone designers will come up with something close to this concept? What do you think of the Magic TrackPad-like home button across the bottom of the device? Would you purchase the iPhone 6 if it released looking like this? Let us know with your comments.