Samsung Galaxy S4 Mini smiles for the camera with specs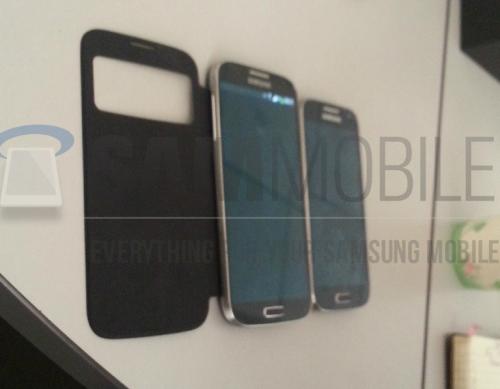 The world is now waiting for the release of the latest flagship smartphone from Samsung, but in the meantime we are still getting rumours about other hardware from the company, and now it seems the Samsung Galaxy S4 Mini is smiling for the camera with some specs in tow.
Back in February we heard that Samsung were working on three separate devices that were going under the name of Project J, which was quickly followed by some early information regarding the Galaxy S4 Mini. Now after the dust is beginning to settle on the main handsets unveiling some new information and images have come to light about the S4 Mini.
As you can see in the images the S4 Mini looks pretty similar to its bigger brother, which is no different from last year's Galaxy S3 and S3 Mini. The device is rumoured to feature a 4.3-inch Super AMOLED qHD touchscreen display that provides 256ppi pixel density.
Under the hood is a rumoured dual core processor clocked at 1.6GHz that will be based on the TW Nature UX 2.0, and paired with the Android 4.2.2 Jelly Bean operating system. The handset is expected to come in two versions with one of them offering dual SIM support.
It is being claimed the two versions of the Samsung Galaxy S4 Mini will be available in either June or July, so if true it shouldn't be too much longer before it is announced officially.
Do you see the point of a Galaxy S4 Mini?
Source and Image: SamMobile.