Galaxy S4 compared in early battery life tests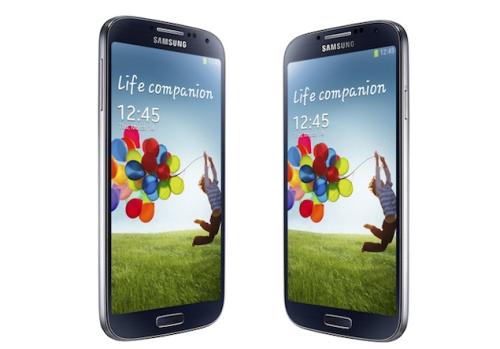 The world is waiting for Samsung to release the Galaxy S4 now it has had its official unveiling almost two weeks ago, and in the meantime we are starting to see more information becoming available for the device. Now the Samsung Galaxy S4 has been compared with other handsets in some early battery life tests.
Samsung decided to increase both the battery size and the screen size with its new flagship smartphone, and the guys over at GSM Arena have managed to run some battery tests with the Qualcomm Snapdragon 600 version of the handset.
The first test that was carried out had the handsets screen turned off and the processor idle for a call test, and it was found to easily beat the Galaxy S3 by an impressive 3.5 hours, but the Sony Xperia Z managed a further two hours despite using a smaller battery.
The Galaxy S4 managed a total of 13:53 hours of talk time that compared to the Nexus 4 at 14:17 and the Galaxy Note 2 with 16:57. When battery life was compared with browsing the Internet the device beat the Galaxy S3 by over two hours, but lost out to the HTC One that managed an hour more in tests.
With video browsing the handset only just beat last year's handset along with the HTC One and Apple iPhone 5, but only just with over ten hours achieved. It was found that if you do an hour of each every day the device would last 63 hours between charges, and even the most demanding of users should get the device through a full day without needing to reach for the charger.
Overall it was found to be a well balanced performance from the handsets battery with a great return from the handsets new 2,600 mAh power plant, but we will have to wait until the Galaxy S4 hits the shelves to properly see battery tests in day to day use and for the Exynos 5 Octa packing version.
Do you think the Galaxy S4 battery life will sufficient enough for your needs from a smartphone?