Nexus 4 neat touches with RootBox ROM v3.9.1 Jelly Bean 4.2.2 update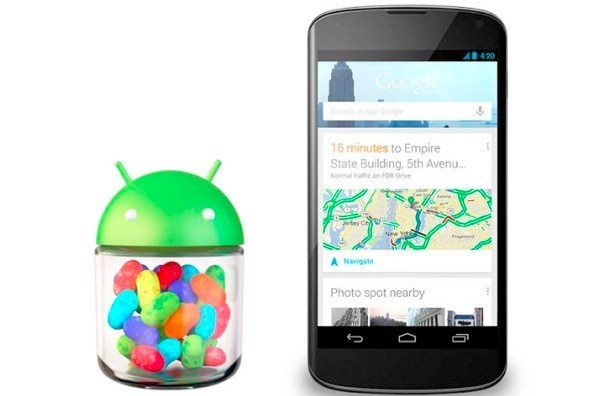 Enthusiasts of the Android platform have made Google's Nexus 4 smartphone hugely successful and one of the reasons for that is that it offers a pure vanilla Google Android experience. This means that it will always be among the first to receive future Android updates and also makes it a great choice for those who like to customize their devices. With that in mind we have news today of the Nexus 4 RootBox v3.9.1 ROM based on the Jelly Bean 4.2.2 update and this offers some new features as well as some issue fixes.
Custom ROM RootBox v.3.8 had some issues including random rebooting and memory leak issues and this latest version from XDA developer bajee11 fixes those as well as bringing improvements and some neat touches. RootBox v3.9.1 offers an Android experience interspersed with elements of CyanogenMod and AOKP.
The extensive list of features from the RootBox v3.9.1 ROM includes AOKP features and CM profiles, Per App DPI, user interface and language, OTA updates to Goo Manager, advanced phone settings, LCD density changer, lockscreen shortcuts, screen security features and much more. The Nexus 4 build is available right now but we will point out that it is still in the development stage so there may be some minor bugs.
Before you even think about downloading this custom ROM you need to have USB Driver for Nexus 4 installed on your computer, make sure that USB Debugging Mode is enabled, backup your phone data and ensure that your Nexus 4 by LG is rooted and has ClockworkMod recovery installed. Please note that at Phones Review we cannot recommend the use of custom ROMs and if you choose to use them you do so at your own risk and are responsible if anything goes wrong. However we know we have many readers who enjoy this kind of customization so we like to bring you the relevant information.
If you wish to continue then you can download the Android 4.2.2 Jelly Bean RootBox ROM v3.9.1 for the Nexus 4 here. This will only work with the Nexus 4 so don't try using it for any other devices. The GoogleApps package can be downloaded here. To proceed further you can see step-by-step instructions on how to install the ROM at IBTimes here. You can see all of the features list in full, as well as prerequisites and the tutorial should make the whole installation process clear.
We'd like to hear from readers about this custom ROM. Are you intending to use RootBox v3.9.1 for your Nexus 4? Maybe you've already installed this ROM and could let us know what your think of it? Send your comments to let us know.