Smartphone Camera Showdown, take part in blind test : Updated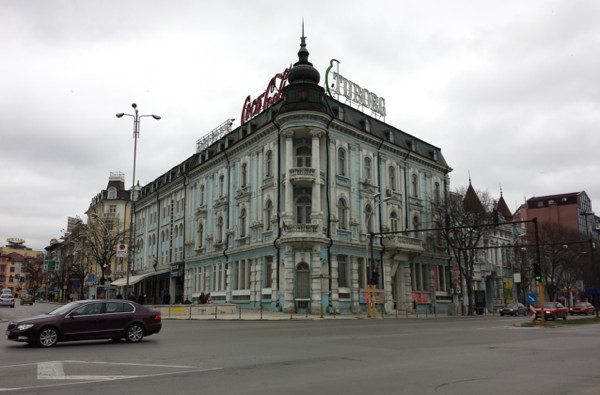 Something that attracts a lot of interest in new smartphones is the camera set-up and we quite often give you results of comparisons between some of the top phones, with sometimes surprising results. Today we've spotted something really interesting, a blind camera test involving 6 smartphones and it's not too late for you to cast your votes.
We have no ideas which smartphones are involved in the blind camera test but it will certainly be intriguing to find out which comes top in the vote and the results will be announced in a few more days. It's especially interesting that it's a blind test as it's impossible to know if sometimes a person's view may be swayed by brand or phone favoritism.
All of the smartphones used in the comparison are using their standard camera modes with no exposure controls or manual tweaks so the phone cameras themselves have automatically selected optimum settings. Sets of photos are available with each phone used and a reference shot of each setting taken with a Panasonic Lumix GH2.
Firstly there are some sets of outdoor photographs, the same scene taken with each smartphone camera. This is followed by sets of indoor photographs in different light conditions and then video samples also taken with all six smartphones. In each case readers are asked to choose the best results from smartphones numbered 1 to 6. You may well be surprised by just how different the photo quality is from the various devices.
To take part in the blind smartphone camera test head to Phone Arena here. We have our own favorites and we're really fascinated to find out the names of the smartphones involved and whether others agree with our top picks. As a pure guess of the phones involved we're predicting the iPhone 5, Samsung Galaxy S3, BlackBerry Z10, HTC One, Nexus 4 and Sony Xperia Z and we can't wait to find out how many we've guessed right.
The vote is still open but once you've taken a look at the photos and video then please come back and let us know what you think of the blind camera test. Have you voted in the poll? Which numbered phone do you think does the best job in the sets of photos? Let us know by sending us your comments and we'll be keeping an eye out for when the results are published and will let you know.
UPDATED: Phone Arena has now put us out of our misery and have detailed the six smartphones involved as the Samsung Galaxy S3, Sony Xperia Z, HTC One, iPhone 5, Samsung Galaxy S4 and Nokia Lumia 920. For full results head to the Phone Arena link above but we can tell you that it was the Apple iPhone 5 that received by far the most votes for best results in all three categories. In second position was the Galaxy S4 which came second in all three categories. We wonder if these results have surprised you and if you agree with them?