Nexus 4 gets mysterious new design tweak since release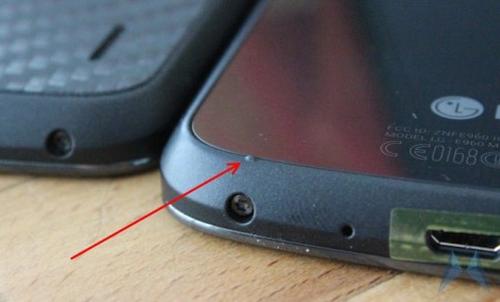 The LG Nexus 4 has been with us for a number of months now and still offers Android fans a great handset for a relatively low unlocked asking price, but now it seems the Nexus 4 has undergone a mysterious new design tweak since it was first released.
It seems that since it first became available LG and Google have been making some subtle changes to the Nexus 4, and as you can see in the image there are now some small bumps on the rear of the handset. It is believed these have been added because the back of the smartphone is completely flat, so when placed onto flat surfaces users could possibly miss calls or texts as the speaker can easily get blocked.
With this little tweak of the handsets form factor this problem should now be solved in most cases, and could help prevent the rear of the handset from getting scratched. There have also been some changes to the camera lens of the Nexus 4.
The outer ring surrounding the lens is now smaller, and the only possible reason for this could be to control the amount of light that gets into the lens itself. These changes are probably small enough for LG or Google not to worry about mentioning them officially as the device continues to sell well.
Have you recently purchased the Nexus 4 and noticed these small changes?
Source: Mobiflip via Google Translate.