Galaxy S4 UK, US pre-order & price information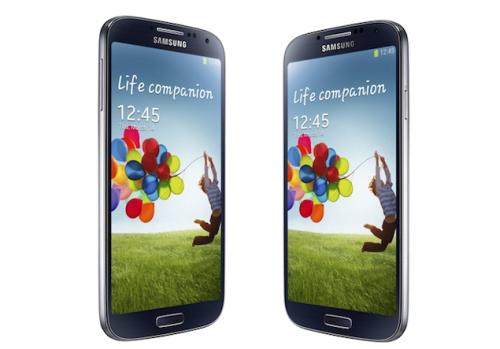 We are only a few weeks away now before the Samsung Galaxy S4 will become available to consumers around the world, and as the anticipation grows for the device we have some pre-order and price information for the handset in both the UK and US.
Earlier today we heard how one UK retailer was offering some nice freebies with pre-orders for the device, but a number of carriers and retailers have showed their hands for the smartphone. First up at the Carphone Warehouse the device is available SIM free for a whooping £629.95 or via a contract for free on monthly plans costing £41.
Amazon is also charging the same price for the 16GB version unlocked, or rival online retailer Clove will sell you the device for £580 including VAT. Phones 4U is also given away some freebies with early pre-orders for the handset and the device is available with an upfront cost of £49 on a contract costing £36 per month.
If O2 is your carrier of choice they will provide you the handset free on contracts costing from £47, or the cheapest contract available costs £32 each month with an upfront fee of £179.99 for the handset.
Vodafone have a number of options that include a free phone on the Red Data plan that is priced at £38 a month that includes unlimited calls and texts with 2GB of data. The cheapest price that T-Mobile will let you have the handset for is £19.99, but this is with a contract costing £61, or for an upfront fee of £109.99 you can have the Galaxy S4 on a £36 a month contract.
Orange will sell you the S4 for £19.99 but that is on a contract priced at £51 per month and includes unlimited Internet. From what we have found so far Three are offing the Galaxy S4 on one of the best deals, as you can get a free phone on a contract costing £35 a month with the company's famous unlimited data thrown in with 500 minutes of talk time, and 5,000 text messages.
So far for our US readers we have already heard details about the Galaxy S4 on T-Mobile, but now AT&T has also provided pre-order details that will begin on April 16th costing $249.99 for the 32GB version and $200 for the 16GB model with a new two year contract.
Have you decided where to purchase the Galaxy S4?