HTC One vs iPhone 5 in drop test comparison, hurts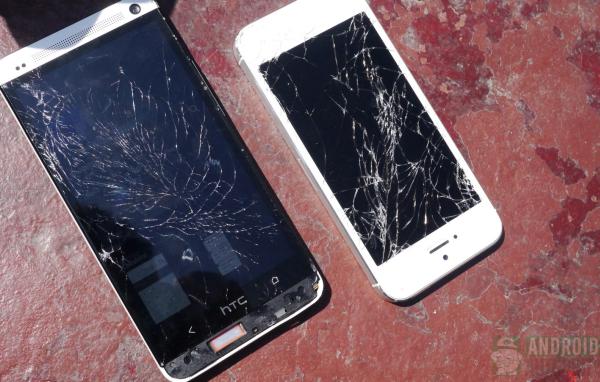 We often provide our readers with comparisons between the various new smartphones that are becoming available, but occasionally we also have some drop test videos for you. Today we have the HTC One vs iPhone 5 in a drop test comparison that certainly hurts the eyes as these lovely smartphones hit the deck.
The guys over at Android Authority have taken to Hollywood to provide the world with information how these two devices stand up to situations that may at some point affect any smartphone owner if they drop their handset.
This test is done in three stages to mimic real world situations with the handsets dropped at different height levels, which is from a pocket, at chest height, and at ear level as if you were making a call when you dropped your smartphone to the ground.
Both of these stylish looking handsets are made from an aluminium body but things don't get off to a good start for both handsets, but we won't spoil the video for you by saying how both handsets faired in the tests.
We have previously compared the handsets before in a video comparison, but this was concentrating on design and specifications of both handsets, which for many of you will make easier viewing.
Will you be getting the HTC One?