Sprint Galaxy S2 Jelly Bean update arrives first in US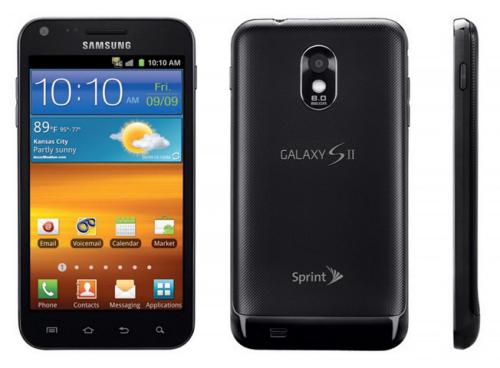 The Samsung Galaxy S2 smartphone remains a hugely popular device in its various versions around the world, and the device over the last couple of months has been getting treated to the Android Jelly Bean update with the Sprint version now becoming the first to receive the new firmware in the US.
Samsung first started to push out the new operating system back in February, but like any Android update the various carriers can take a while to get the new OS out the door, as only a few days ago a carrier in the UK only just begun pushing out the software to its customers.
The Sprint Epic 4G Touch has now become the first US version of the Galaxy S2 to receive the Android 4.1 Jelly Bean update, which will bring a nice new feel to the handset. The new firmware is a bigger leap up from Android ICS when compared to when the device was upgraded from Android 2.3 Gingerbread.
This update will again be pushed out in stages by the carrier so don't worry if your handset has yet to receive it, but you can try and manually check for it yourself by heading to settings and selecting About device> Software update, and then checking for updates. You can also connect the device to the Samsung KIES desktop application and check for the availability of the update.
Some of the new features include Google Now, a smoother and faster UI thanks to Project Butter, enhanced browser, and much more. Hopefully other US versions of the Samsung Galaxy S2 won't be too much longer waiting for the new firmware that will give the device a whole new lease of life.
Has your Galaxy S2 been updated to Jelly Bean yet?
Source: GottaBe Mobile.