Amazon Kindle Fire HD 8.9 for AT&T in days with subsidized price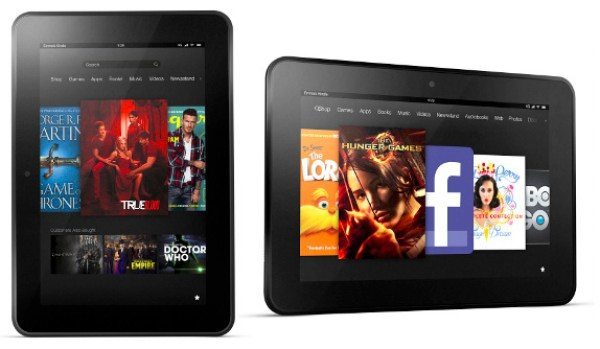 If you've been considering purchasing the Amazon Kindle Fire HD 8.9-inch tablet but have found the outright price of $399 a little too much to pay upfront then you will soon have another option. The 32GB Kindle Fire HD 8.9 is coming to AT&T on April 5 and AT&T is the first US carrier to offer it at a subsidized price.
The Kindle Fire HD 8.9 also has 4G LTE connectivity on AT&T and although it can be purchased for $399 AT&T customers will now be able to purchase it at $249 on a new two-year contract for a limited time, a saving of $150. April 5 is now only days away so there's not too much longer to wait.
As a reminder of specs we can tell you that the Kindle Fire HD 8.9 tablet is powered by a 1.5GHz TI OMAP 4470 dual-core processor, with an 8.9-inch IPS LCD display with resolution of 1920 x 1200 and 254ppi, 1GB of RAM, 1.3-megapixel front-facing camera, battery life of around 10 hours and Dolby Digital Plus sound enhancement.
The 8.9-inch Kindle Fire HD also offers access to a massive amount of Amazon digital content. Although the Kindle Fire HD 8.9 tablet has been out since last September it's still good to know that it will now be available at a subsidized price and AT&T could find a good few buyers.
What are your thoughts on this deal for the Amazon Kindle Fire HD 8.9-inch tablet? Do you think the subsidized price from AT&T seems reasonable? Let us know with your comments.
Source: AT&T