Facebook & Twitter updates for BlackBerry 10 Smartphones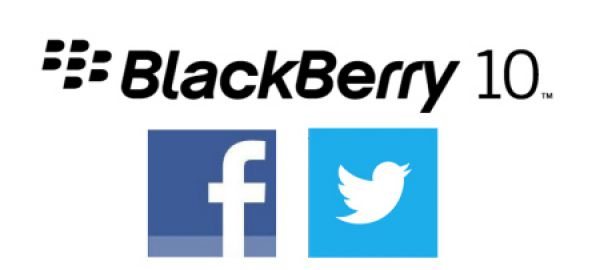 The new Facebook and Twitter app updates are now available for BlackBerry 10 smartphones, these are free downloads where the apps have been enhanced so that all BB10 owners can stay connected as well as achieving more with social networking.
The BlackBerry 10 Facebook app update is now at 10.0.1 and comes with many features including 'Friends Nearby', 'Photo Updates', 'Events' and 'Sharing'.
Facebook 10.0.1 for BB10 will now let you see if your friends are nearby, as well as alerting you when they have checked in on Facebook to a location where you may be near. You can also have more interaction with your photos, add tags as well as saving photos on Facebook locally on your BlackBerry 10 smartphone.
The update also allows users to keep track of events, you can invite friends to attend, respond to events, and the BlackBerry 10 smartphone Facebook update also allows users to create and view posts on the event wall, tag guests and even post photos. The update also allows for easy sharing, and in that we mean sharing links from your Facebook newsfeed to email, Facebook Twitter, LinkedIn and to BBM.
The Twitter update for BlackBerry 10 smartphones is now at 10.0.2 and features new updates for 'Your Connect Tab', 'Enjoy More Content' and 'Added Perspective'.
For more information follow these links — Facebook BlackBerry 10 Download / Twitter Download