BlackBerry Q10 price speculation on O2 UK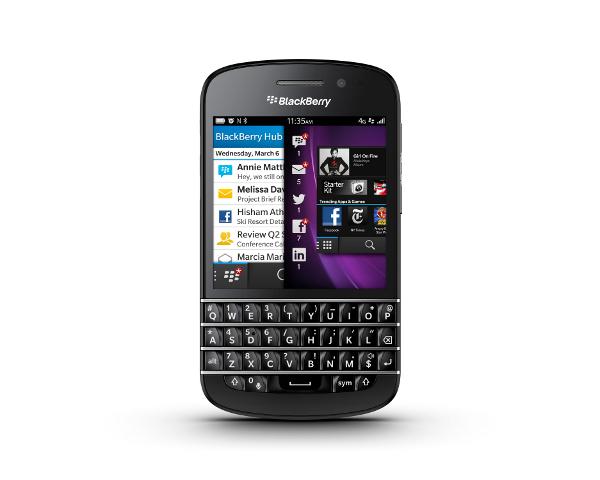 BlackBerry smartphones have always been famous for their physical QWERTY keyboards that still appeal to a number of consumers, but when the company launched its new operating system the focus was on the touchscreen BlackBerry Z10. April is the month that is down for the release of the QWERTY BlackBerry Q10, and now we have some price speculation on UK carrier O2 for the handset.
We heard last month that a couple of retailers had put the device up at a pretty high SIM free price, with the arrival of the handset expected this month for some carriers and retailers. Now it is being claimed by Viral Phone that O2 will be offering its customers the BlackBerry Q10 for about £530 SIM free.
The handset is expected to arrive on the UK carrier at sometime during May, and obviously the company will also be offering the handset on a number of contracts. This should see customers getting the handset for free on condition of a new two year contract being agreed to and could cost as little as £30 each month.
To remind you the BlackBerry Q10 uses a 3.1-inch display with a resolution of 720 x 720 that is coupled with that physical keyboard. There is also a dual core processor running at 1.5GHz under the hood, with a rear facing 8-megapixel camera and a 2-megapixel unit on the front.
Will you be getting the BlackBerry Q10 from O2?