Motorola Droid Razr Maxx HD on Verizon, knockdown price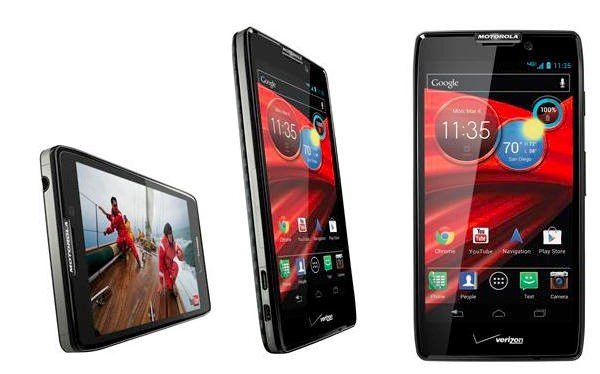 If you're after a new smartphone and are not too bothered if it was released a few months ago then there's a deal at the moment that makes the Motorola Droid Razr Maxx HD on Verizon a real bargain. We included this phone in our 'best for the holidays' picks before Christmas and it had just been reduced from $299.99 on the usual two-year contract to $249.99 on Verizon. However this latest deal means you can pick it up for only $79.99 on a new two-year contract.
The Motorola Droid Razr Maxx HD would be a particularly good choice for heavy users because of its whopping 3300 mAh battery that offers around a day and a half of mixed activity or around 22 hours of talk time. At the same time as Verizon lowered its cost of the Droid Razr Maxx HD 4G to $249.99 (December) Amazon also reduced its price to an even better $149.99 for buyers with a new contract.
Amazon then reduced the price even further to only $99.99 for new contracts only or $50 extra for customers with an existing contract. Now Amazon's cost has come down again to a knockdown price of only $79.99 on a new two-year contract with Verizon. However if you're not a new customer to Verizon this will cost an additional $50 but even with a price tag of $129.99 this is still a genuinely good deal considering the specs and battery performance of the Motorola Droid Razr Maxx.
It was released on the Android 4.0 ICS operating system but this is now upgradable to Android 4.1 Jelly Bean. You can check out this latest price reduction at this Amazon product page, which also shows all the specs and features of this very acceptable phone. The phone is currently listed as in stock with shipping in 24 hours.
Will you be checking out this deal on Amazon for the Droid Razr Maxx HD? Let us know by sending us your comments.