Acer Iconia A1-810 great specs and cheaper than iPad mini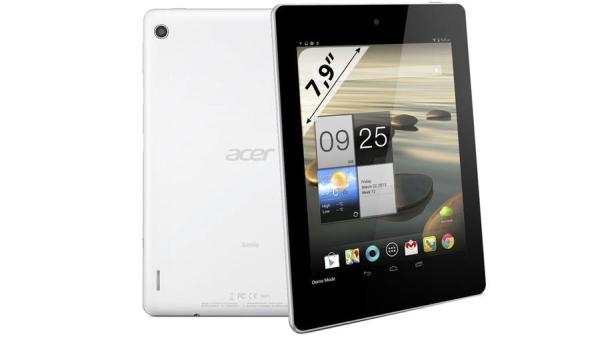 When Apple first launched the original iPad the device gave the kiss of life to the tablet PC market and has since seen a huge number of devices become available at a number of price levels. Now a new Acer Iconia A1-810 7.9-inch tablet PC has emerged that will provide a cheaper alternative to the Apple iPad mini with some great specs.
Smaller sized tablet PCs have become extremely popular in recent times as many users find these devices easier to use for prolonged times, and obviously the cheaper asking prices they bring to the table. Now an Acer Iconia A1-810 device has quietly appeared on a French website that uses a 7.9-inch display and puts it up against the iPad mini.
The price is pretty competitive as well at €199 which works out at around £169/$259 that puts it at around the same price as the Nexus 7 but with a bigger display, but quite a bit cheaper than the iPad mini.
It has a 7.9-inch touchscreen display with a resolution of 1024 x 768 that is powered by a quad core processor clocked at 1.2GHz and coupled with 1GB of RAM. There is only 16GB of built in storage but unlike some of its rivals there is the option of further expansion via a microSD card.
There is also a 5-megapixel rear facing camera with a 0.3-megapixel unit on the front, and the Acer is running the Android 4.2 Jelly Bean operating system. The device measures in at 208.7mm x 145.7mm x 10.5mm weighing 460grams.
The device has yet to be announced officially by the company but is down for a June release, and should come around the same time that the second generation of Nexus 7 is expected to arrive.
Do you like the sound of the Acer Iconia A1-810?
Source: TechRadar.