Nexus 7 2013 release and Qualcomm favouritism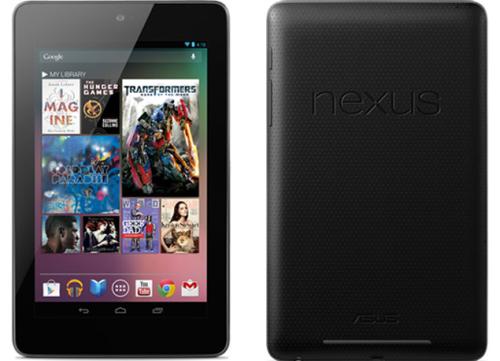 Sales of Android tablets are beginning to take a bigger slice of the market over the last few months as more affordable devices become available to consumers, and this was helped last year when Google and Asus launched the original Nexus 7. Now a Nexus 7 2013 release date with Qualcomm favouritism has emerged again just over a month before the Google I/O event.
We have heard before that the next Nexus 7 tablet PC will move away from Nvidia processors in favour of units produced by Qualcomm, and now fresh claims of this happening are coming in from sources that have told Reuters the new Nexus 7 will be using an unknown Snapdragon processor by the company, and again manufactured by Asus with a release in July.
Google is looking to improve on the success it has seen with the Nexus 7 last year with profits being centred on online advertising instead of just focusing on margins of the hardware itself. The new model will again be competitively priced but will now feature a Full HD display with a thinner bezel, which will basically mean the device will be even easier to hold.
The sources want to remain anonymous but this could mean that future Nexus device owners are targeted more by Google ads, but will mean higher spec devices available at more affordable prices. If true though it remains to be seen if users will be happy with this trade off, but along with the Nexus 4 last year more consumers got a taste of the true Android experience with the devices.
It is also being claimed that the old version of the Nexus 7 may be discounted with a chance the new model may see even more aggressive pricing levels once it is released. It is being suggested the device may be around only $149, but this hasn't been decided yet and may come in at the same levels as the current Nexus 7.
Are you looking to pick up the new Nexus 7 this year?