Samsung Galaxy S3 Jelly Bean 4.2.2 update CM10.1 ROM available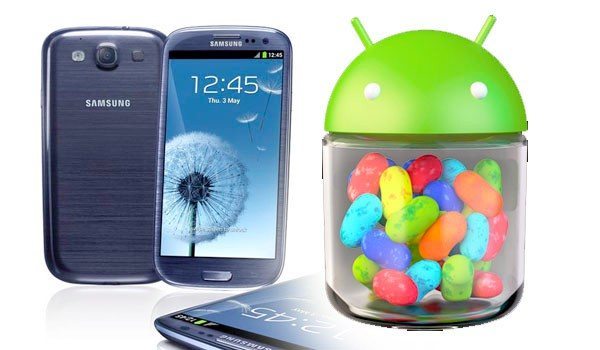 We have good news today if you are one of the many Android enthusiasts who enjoy customizing their devices as the Jelly Bean 4.2.2 update can now be installed with a CM10.1 custom ROM for the Samsung Galaxy S3 model GT-I9300. The ROM is now available and we have further details ahead so if you want to find out more then read on.
This custom ROM is for the Galaxy S3 GT-I9300 model only. That is the international variant with an Exynos quad-core processor but if you're not sure which model of Galaxy S3 you have then please check before you proceed as this ROM will only work for model GT-I9300. The CM10.1 custom ROM comes from the popular CyanogenMod team. Benefits of Android Jelly Bean 4.2.2 include multi-user support, lock-screen widget, new camera app, enhanced Google Now, quick settings option and more.
The CM10.1 ROM also offers the Galaxy S3 GT-I9300 features such as OpenVPN support, lockscreen gestures, theme manager, lockscreen shortcuts, DSP Equalizer, fully customized MMS app and much more. At the moment this CM10.1 ROM is at the nightly build stage so there are chances of glitches although these should be ironed out as time goes on.
At this point we'll give you our customary caution. At Phones Review we can never recommend you tamper with your devices or use custom ROMs and stress that the best option is to wait for the official OS updates to arrive. However we know that plenty of our readers enjoy this aspect of owning a smartphone and so bring you the relevant information so that you can make an informed decision. However if you choose to install this ROM then you do so at your own risk and you are responsible if anything goes wrong.
If you choose to proceed then remember first to back up your data and make sure you have at least 80% battery charge before beginning. You also need to have your Galaxy S3 GT-I9300 rooted and with ClockworkMod Recovery installed, make sure the USB Driver is installed for your device in your PC and also enable USB Debugging by heading to Setting>Developer options>USB Debugging. A full list of pre-requisites and step-by-step instructions for how to download and install the CM10.1 custom ROM on your Galaxy S3 GT-I9300 can be found at IBTimes here.
The latest nightly of the CM10.1 ROM can be downloaded from this CM page and you'll also need to download Google Apps from here. If you choose to follow the instructions carefully you will soon be enjoying the benefits of Android Jelly Bean 4.2.2 and of course the features of the CM10.1 ROM.
We'd like to know what you think of this CM10.1 custom ROM for the Samsung Galaxy Note GT-I9300? Are you about to check it out? Maybe you could let us know how the installation went and what you think of the end result? Let us have your comments on this.