Samsung Galaxy Note 8.0 arriving shortly in US, price set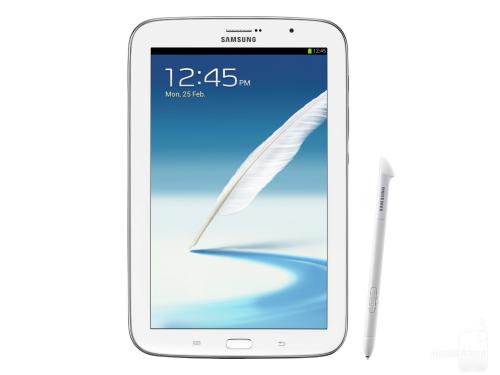 If you are in the market for a smaller sized tablet PC your options are certainly growing all the time, as away from the Apple iPad a huge number of devices are becoming available at a variety of pricing levels. Today we have the news that the Samsung Galaxy Note 8.0 will be arriving in the US shortly with the pricing also set for the device.
After months of rumours Samsung unveiled the Galaxy Note 8.0 at the MWC event and has already become available in the UK recently priced at £339 for the 16GB Wi-Fi only model. This is the same version that will become available in the US in two days time on April 11th and is going to set consumers back $399.99.
A number of retailers will be stocking the device such as Amazon and Best Buy among others and for your money you get a tablet featuring a 8-inch WXGA touchscreen display at 1280 x 800 resolution and 189ppi pixels density, which is powered by a Samsung Exynos 4412 quad core processor clocked at 1.6GHz.
This is coupled with 2GB of RAM that is running the Android 4.1.2 Jelly Bean operating system and the storage like other Samsung devices can be expanded by a further 64GB thanks to microSD card support. One feature that is not often seen on a tablet PC is the capability to make and receive phone calls, but this version doesn't support this so users will have to wait for the 3G/4G LTE voice-enabled model to become available.
Camera wise you are treated to a 5-megapixel unit placed on the back while around the front is a 1.3-megapixel shooter, and this is packed into a device measuring 210.8mm x 135.9mm x 7.95mm weighing 338grams. There is also the famed Samsung S-Pen stylus that is a welcome feature, but some are wondering if the pricing for the device is a little steep.
Do you think the Samsung Galaxy Note 8.0 is too expensive?
Source: Android Community.