Doro PhoneEasy 520X, a durable choice for seniors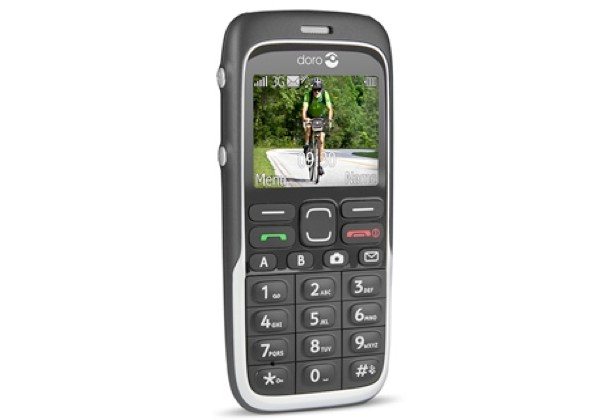 Some of you will already have heard of Doro as we have brought news of some of the company's previous products before. Doro specializes in simple to use mobile devices for seniors that can help make life a little easier and today we have news of a new addition, the Doro PhoneEasy 520X. This has been specifically designed to be a durable phone for those who enjoy an outdoor lifestyle.
It wasn't too long ago that we were bringing you news of the Doro PhoneEasy 622 but the new PhoneEasy 520X feature phone is a robust handset that gives extra protection against shock, dust and splashes. Therefore it would be a great choice for those who enjoy gardening, walking, angling or other outdoor pursuits and it even has an in-built torch.
The PhoneEasy 520X is a 3G bar phone and as well as the torch it also features a 3-megapixel camera with flash, large easy to ready display with adjustable text and direct access buttons for SMS and camera. It comes with a charging cradle and is hearing aid compatible and Bluetooth enabled. As with other Doro mobile devices the keys are well spaced and designed to ensure accurate dialing and the phone also has loud, clear sound.
When you're on the move then you can also use a lanyard that comes with the PhoneEasy 520X to wear it around your neck so that it's always at hand. It's priced at £130 and you can see more at this Doro page and the phone is available through Handset Solutions here where strangely the price differs to that on our press release from Doro. Handset Solutions has the phone listed for £115 for VAT and delivery so you may find the price varies.
We'd like to know what you think of this robust and durable Doro PhoneEasy 520X feature phone. Is this a device that you would find useful? Maybe you have just the person in mind that would really appreciate it? Let us know with your comments.