Luxury Lumia 920 case in handcrafted leather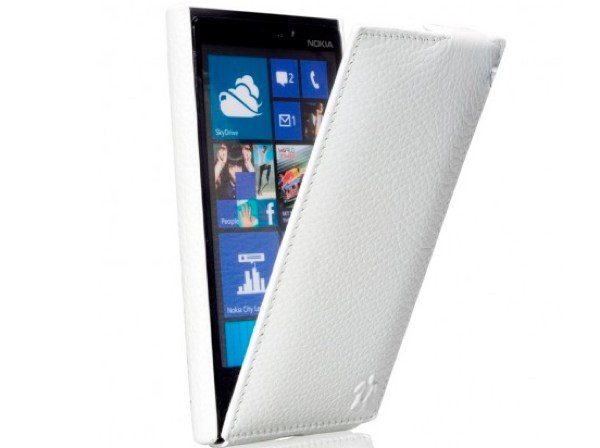 There are some great accessories around for smartphones and tablets and it's a done deal for many of us that if we invest in a new device then we want to protect it with a decent case. Today we have news on a luxury Lumia 920 case in handcrafted leather and this would be a great choice for those who don't mind splashing out a little extra for something really stylish and yet protective at the same time.
The Nokia Lumia 920 is a Windows Phone handset that is selling in regions across the world and this case we have for your perusal today will add a touch of European chic to your device. It's designed and made by Issentiel based in the South of France and this accessory makers special field is luxury leather cases using selected leather and handcrafted techniques.
The cases are hand-assembled in Europe and Issentiel happily ships to regions across the world so getting hold of this case is not a problem. Issential has one style of case for the Lumia 920 in four different color options. It's the Nokia Lumia 920 Leather Flip Case — Ultra Slim and it comes in Black, Grained Red, Grained Black and Grained White. It's made with premium genuine European calf leather and built around a rigid shell.
Leather shows on all of the visible parts of the case as well as inside the opening flap and closure is with a clip thereby avoiding the use of magnet or snap fastenings. It weighs only 40g and the Leather Flip Case — Ultra Slim for the Lumia 920 gives the user access to the functions and buttons while the phone can be charged, synced and docked without having to take it out of the case. The price is £39.90, €44,90 or $54.90.
You can see more about Issentiel cases or order at this page. We think this classy case could appeal to a lot of readers but we'd like to know your thoughts. Is this case a touch of luxury for your Lumia 920 that you'd be willing to pay for?