iOS 7 popup toggles feature envisoned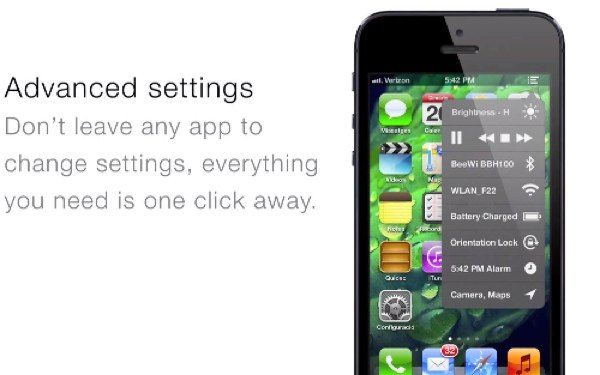 Apple's next major mobile operating system iOS 7 is widely expected to be debuted at WWDC in June. We've already posted many articles now on possible new features and wish lists for iOS 7 and have also seen some great designs for ideas that iOS 7 could encompass. Today we have a video to show you that envisions a popup toggles feature and we'd like to know if this is something you'd like to see.
iOS 7 is eagerly anticipated especially as nobody knows quite what to expect with Apple's former hardware guru Sir Jonathan Ive having a new role in software design. We've looked at several concepts for iOS 7 now as we find these are a great resource for discovering new ideas that could be utilized and recently we showed a video that had multiple ideas for iOS 7.
This latest short concept video that you can see below this story concentrates on a popup menu for system toggles. It comes from designer Ran Avni and demonstrates the toggles and how there is full customization for which toggles are active so that they can then be used for speedy access to your most utilized settings. The concept also enables Advanced Settings so that the user never has to leave the app to change the settings.
It's certainly interesting to see this latest idea. One thing for sure is that the clock is ticking and summer is coming so it won't be too much longer until we see iOS 7 unveiled, possibly with the arrival of the iPhone 5S. We'll be keeping you up-to-date as we hear further information.
We'd like to hear your thoughts on this latest iOS 7 concept idea, which we think looks like something many iOS device users would find appealing. Have you any ideas for what you'd like to see in iOS 7? Let us have your comments and share your thoughts on this with other readers.