iPhone 6 superbly modeled touchpad idea inspires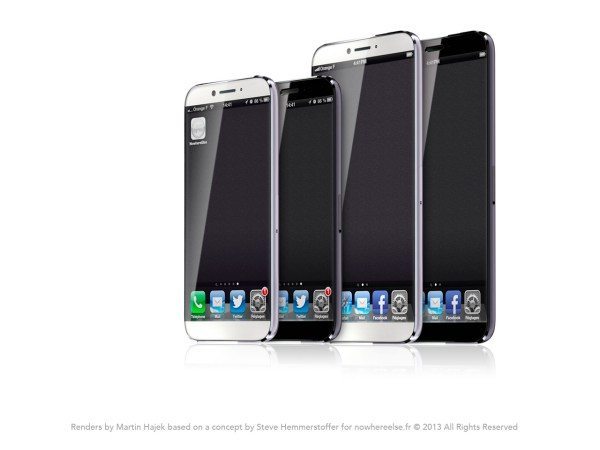 The Apple iPhone 6 is the subject of much discussion at the moment despite the fact that it's widely considered that we'll get an iPhone 5S this year and the iPhone 6 won't release until sometime in 2014. Today we've seen an iPhone 6 from one designer's imagination and his idea for a superbly modeled touchpad that we found inspiring, in fact we found the whole styling of this creation stunning.
It has been widely rumored that the iPhone 5S launching this year will be not much more than a minor refresh to the iPhone 5 and maybe that's why there's so much attention on the iPhone 6 right now. Many seem to think this is when we'll see a real overhaul and certainly people are hoping for a radical new design and something groundbreaking. We've seen a few decent concept ideas for the iPhone 6 previously but we feel that today's is one of the best and could win a lot of admirers.
Although this concept design doesn't of course come from Apple we do like coming across these imaginings from time to time as they can give us a really good idea of just what might be dreamed up when the time comes. The iPhone 6 rendering that you can see pictured above was designed by Martin Hajek and was a collaboration with Steve Hemmerstoffer of popular French website NowhereElse. The vision was to come up with an iPhone 6 to fit with the growing trend for larger displays and one using a trackpad rather than a home button. This idea would enable a larger display while still keeping the handset a reasonable size overall.
This iPhone 6 concept has a 5-inch display that uses a touchpad, similar to the trackpad on MacBooks. This is covered with a glass plate thus ditching the need for a Home button as users simply click on the touchscreen instead. This concept iPhone 6 rendering therefore has a clickable Retina display. The phone has an aluminum unibody casing in anodized black or gray and a slight curvature to the back and you could have say a 4-inch iPhone 6 with trackpad and a larger 5-inch iPhone Plus or iPhone More with borderless Retina display.
We feel the design is simply beautiful, sleek, stylish and yet alternative enough to offer that 'something different' that many of us want to see for the iPhone 6. Some readers may recall a concept iPhone 6 that we showed you a few days ago with a curved wrap around display and although we thought it was aesthetically stunning we did wonder if it was a case of style over substance. However this latest concept design is something that we can imagine people using and admiring but of course we'd like to know what you think.
Do you like the look of the iPhone 6 renderings above? Do you think the design is different enough to stop criticism of the last few iPhones looking too similar? Do you like the idea of a trackpad instead of a home button? Let us know with your comments.
Source: NowhereElse (Google Translated)