iPhone 6 possibility comes to life and looks striking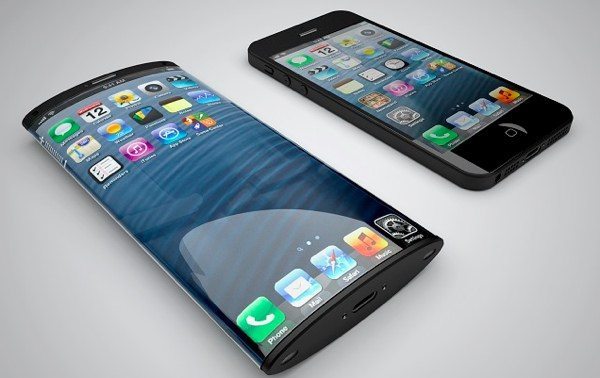 We've been seeing some interesting leaks and rumors already pertaining to the Apple iPhone 6 and regular readers may remember that a few weeks ago we discussed a patent showing a flexible wrap around display possibility for the iPhone 6. Cleverly this idea has now been brought to life and we think the end result is a striking and beautiful thing although we can see how it might divide opinion.
The tech world has been talking about the iPhone 6 for some time even though an iPhone 5S is likely to make an appearance first and just recently some rumored features for the iPhone 6 include indoor location mapping, a Retina Plus HD display, 3D video calls and a fingerprint sensor. Obviously none of these has been confirmed for the iPhone 6 yet and we think that some of these leaked features are more likely than others.
When we first discussed the patent showing a wrap around flexible display as a possibility for the iPhone 6 though, this didn't seem beyond the realms of possibility, as we know that other manufacturers such as Samsung have been working on flexible displays for some time. To see it come to life though in the image that you can see above really enables us to see what this could look like and we think most will agree that as an aesthetic design it's pretty stunning.
We enjoy looking at concept designs from time to time as they can offer a really good idea of what something could eventually look like and this iPhone 6 concept is a really good example of that. It comes from designers Nickolay Lamm and Matteo Gianni of MyVoucherCodes and their iPhone 6 rendering shows a creation with a wrap around curved display meaning that both sides of the surface could be utilized. This kind of display would be more crack-resistant but we're not sure if this isn't a case of style over substance.
We love the look of this iPhone 6 concept and truly find it rather inspiring but are not sure if it would catch on, although it would certainly be an answer for those who say that Apple should come up with a groundbreaking new design. Even these concept designers don't seem too convinced though saying this could appear for the iPhone 6 or even iPhone 7 but it may never appear.
We'd really like to hear your views on this concept iPhone 6 with curved display. Do you think this is a striking and stylish design and if it really appeared for the iPhone 6 you'd snap one up? Maybe you think this is another Apple patent that will never see the light of day, as it's just a step too far? Let us know with your comments.
Source: MyVoucherCodes