Nokia Lumia 520 US unlocked availability & price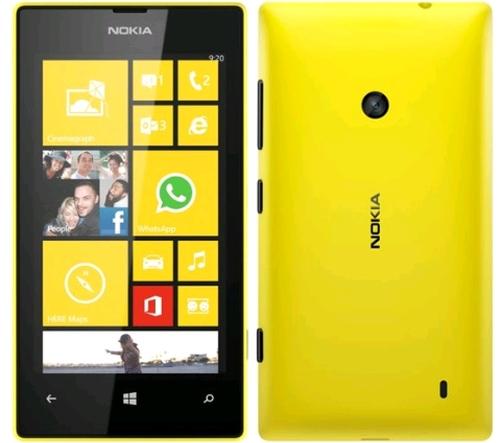 There has always been a huge of variety of more affordable smartphones on the Android platform, but now those that want to have a cheaper alternative on the Windows Phone 8 operating system are also seeing more choice becoming available. We now have news of the Nokia Lumia 520 US unlocked availability and price.
The Nokia Lumia 520 is the entry level model on the WP8 platform and its availability has been spreading to a number of markets recently, and now over in the US online retailer Expansys has put the device up for sale unlocked at $224.99 with delivery between 5 and 10 days.
Expansys has the Nokia Lumia 520 available in black, yellow, cyan, red, and white colour options that for your hard earned cash provides a smartphone that features a 4-inch IPS LCD display at a resolution 400 x 800 that is powered by a dual core processor running at 1GHz.
There is also 512MB of RAM, 8GB of on board storage that is expandable by up to 64GB via microSD card, 5-megapixel rear facing camera, and a 1,430 mAh battery unit. The Nokia Lumia 520 measures in at 119.9mm x 64mm x 9.9 mm weighing 124grams.
This news comes after T-Mobile officially confirmed the release of the Nokia Lumia 521 which is the carrier's variant of the handset, and the Expansys version of the device should also work on AT&T as well as T-Mobile.
Source: Expansys.