Real Racing 3 major iOS update released, Android waits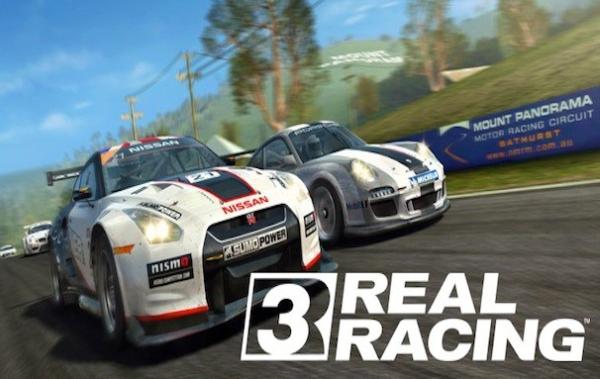 Back in February one of the most highly anticipated mobile games was released in the form of Real Racing 3 on both the Android and iOS platforms, with the game quickly gaining a huge number of positive reviews. Today we have news of a major Real Racing 3 iOS update that has been released, but Android waits.
While the game got some negative comments from hardcore fans of the franchise that didn't stop the game quickly seeing huge download figures. Now the developer has treated the game to its first major update that sees things as new cars from Chevrolet such as the Camaro ZL1 and the Chevrolet Cobalt SS, but there are also a number of other nice new features as well.
There are now over 100 new events bringing the total to more than 1,000 with the new feature of users being able to save content to the cloud, which will then allow the transferring of saves between devices. There is also a new Hunter mode that sees players try and chase down the hunted car and then overtake it within one lap.
Users will also find new social network features that allow users to see who is racing online and compare your achievements to friends via the statistics leaderboard. A TSM mailbox will provide users with all their latest friend notifications along with an improved main menu and tutorial. The developer has also made some other improvements, bug fixes, and performance enhancements.
At the time of writing the Android version of the game hasn't yet received the update but hopefully it will arrive shortly. If you have yet to experience Real Racing 3 the iOS version can be found here with the Android version here.