Phonepad turns your Samsung smartphone into a tablet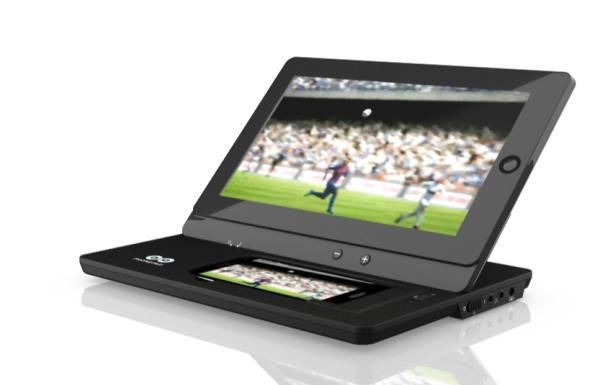 Asus have provided us the FonePad that is basically a tablet PC that can have a smartphone slotted into it to share functions and features, but today we have news of a really clever upcoming product called the Phonepad, which basically turns your Samsung smartphone into a tablet or gaming console.
The device that you can see on this page is set to be released in July and priced at only £149.99, and is a clever docking station for your Samsung smartphone. Once the smartphone has been inserted into the device the user is treated to a 10.1-inch LED HD touchscreen that is ideal for movie watching and game playing.
The device will make use of the mobile phones 3G, 4G, or Wi-Fi connection along with the user's tariff or data plan, which means that no second contract is needed to use the device. Just like any normal tablet PC the Phonepad can be used in a landscape viewing position with the screen being able to be locked.
It will even charge you smartphone when placed inside the Phonepad and the unit itself has its own built in battery that can provide up to 8 hours of use. Users can play games using the Phonepad touchscreen or the free Bluetooth controller that is provided with it.
The product measures 187mm x 270mm x 20mm and weighs 968grams without the phone, and there are two built in audio speakers and a 3.5mm headphone jack. This is a product I will certainly be keeping an eye out for to use with my Galaxy S3, and for more information and images head over to the official website.
Do you like the look of the Phonepad?