Realistic Samsung Galaxy Note 3 appears, looks stunning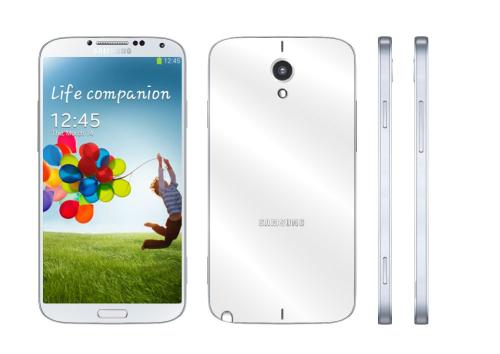 One of the most eagerly awaited smartphone releases this year will undoubtedly be the new phablet device from Samsung, and now a realistic looking design has appeared of the Samsung Galaxy Note 3 that looks stunning.
There will be many smartphone fans looking forward to the unveiling of the new Galaxy Note later this year, which could be coming in September at the IFA event in Berlin, Germany. Now a new Samsung Galaxy Note 3 concept has appeared that you can see on this page that looks pretty realistic.
The design is the work of uva7 dance, and the body is the usual Samsung plastic material with metallic edges. At the bottom of the device there is room for the Samsung S Pen with thin bezels surrounding the display of the handset.
Specification wise there is a Full HD 5.9-inch Super AMOLED touchscreen display with the Samsung Exynos Octa 5 8 core processor under the hood, which is paired with a massive 3GB of RAM, 128GB of ROM, and a microSDXC card port.
There is also a 16-megapixel rear facing camera that supports 1080p video capture at 60fps, and a 3,600 mAh battery unit packed into a form factor measuring only 7.9mm thick. Obviously the handset would be running the Android 5.0 Key Lime Pie operating system, and away from the camera which is more likely to be 13-megapixels, a lot of these specs could be on the real handset once it is released in a few months time.
Do you think this concept will be close to the real Samsung Galaxy Note 3?
Source: Concept Phones.