Galaxy Note 3 tipped to launch with aluminium frame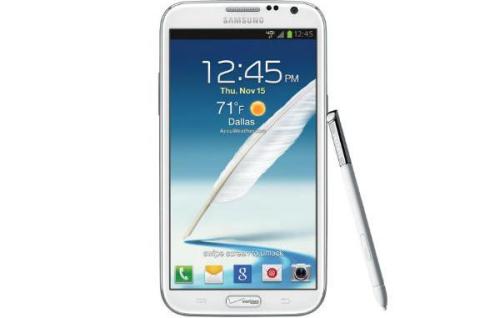 While Samsung smartphones have increased in popularity in the last couple of years the company still gets criticised by some for the build quality of its handsets, but now the upcoming Galaxy Note 3 is being tipped to launch with an aluminium frame.
The polycarbonate material that Samsung uses for its flagship devices has always come under some criticism from some quarters, with many pointing to the Apple iPhone and more recently the HTC One with their more premium feel to them. Now a new report has emerged that Samsung has seen the success that the HTC One is having and is allegedly "worried" about the design and build quality of its hardware.
Samsung is supposedly not worried about the software that it provides with its smartphones with the Nature UX gaining in popularity since its availability has rolled out to more handsets. Now though the company is claimed to be planning on changing direction with the Galaxy Note 3 that will use an aluminium chassis.
The source is claiming that a prototype was set to be used for the Galaxy S4 using the material but the company couldn't produce enough units in time for the launch of the device. The Galaxy Note 3 is believed to be using a 5.9-inch Full HD touchscreen display powered by the in-house Exynos 5 Octa processor with LTE, and should launch with the Android 5.0 Key Lime Pie operating system.
While this rumour has to be taken with a pinch of salt, if such a material is used for the Galaxy Note 3 the appeal for the handset will grow even stronger.
Would you prefer Samsung to build smartphones using aluminium?
Source: SamMobile.