Pantech Vega Iron IM-A870 flagship to rival LG Optimus G Pro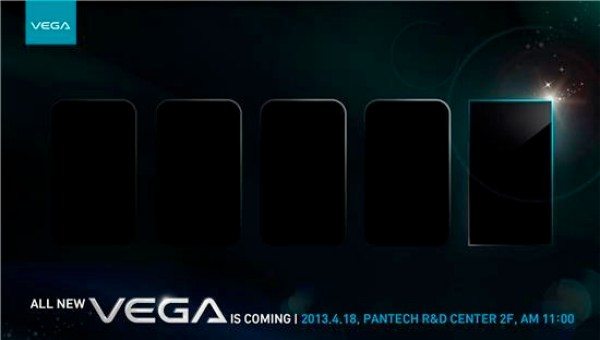 We have some news regarding a new Pantech flagship device called the Pantech Vega Iron IM-A870. This is an Android handset which we've heard will be officially debuted on April 18 in South Korea, so only a few more days to go until we see this rival for the LG Optimus G Pro and also the Samsung Galaxy S4.
Leaks suggest that the Vega Iron will be a bezel-less smartphone and specs include a 1.7GHz Qualcomm Snapdragon 600 quad-core processor, 5-inch full HD display with resolution of 1920 x 1080, and 2GB of RAM. Other specs include a 13-megapixel rear camera, LTE connectivity, NFC support and a 2150 mAh battery and it all runs on Android Jelly Bean 4.1.2.
Dimensions of the Pantech Vega Iron are 136.3mm x 67.7mm x 8.8mm and as a comparison this is slightly smaller although slightly thicker than the Galaxy S4. It weighs in at 154g. A teaser image (see above) has come to light but it's nothing more than a teaser as we're not even sure if the Vega Iron is the rounded silhouette shown or the handset with the squarer design.
There's no news yet on whether the Pantech Vega Iron will be released in other regions outside South Korea but the Vega No 6 has released in other areas and so it looks likely that the Vega Iron will do so too. We'd like to hear your views on the Pantech Vega Iron and especially this idea of a bezel-less device so do send us your comments.
Source: Unwired View