iOS 7 interesting elements to ponder over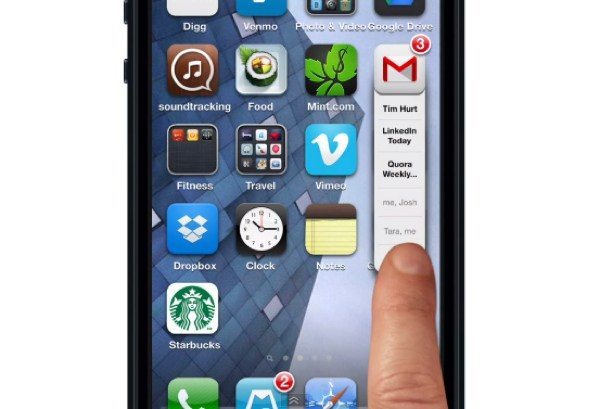 Apple's iOS 7, the next major upgrade to its mobile operating system, is widely expected to debut this summer at WWDC 2013. The upcoming operating system has been the subject of a huge amount of discussion over the past few months and we've already posted articles about wish lists, possible features and more. Today though we have a video to show you that demonstrates some iOS 7 impressive and interesting elements to ponder over.
We've already shared a few concept ideas for iOS 7 with readers, most recently a video showing one designer's imaginings of a popup toggles feature. We do find that by taking a look at some of the better concept ideas we can get a really good idea of some of the features and changes that could be coming to iOS 7 and the video we have for you today demonstrates new methods for killing apps, opening folders, checking notifications, pulling down icon menus and more.
The YouTube iOS 7 Apple iPhone 5S Concept Video was the creation of Joe Hall and you can view the 30-second video below this story. Although the video does include new ideas for features, Hall points out that his concept focuses more on "exploring and infusing animation, emotion, and personality into the new OS and iPhone 5S," according to the video's YouTube description.
Hall also notes that rather than his vision being based on wish lists or leaked rumors (for example of a flat UI approach) his creation is "simply intended as an experiment in motion and interaction design." Nevertheless we think some of the ideas shown in the video are truly notable and something we'd quite like to see for iOS 7.
We'd like to hear your thoughts on this. Is there any aspect of this iOS 7 concept that you'd particularly like to see come to fruition in the real iOS 7? Maybe you have some ideas of your own for iOS 7 that you could share with us? Send your comments to let us know.