Samsung Galaxy S3 whopping 7000 mAh battery going cheap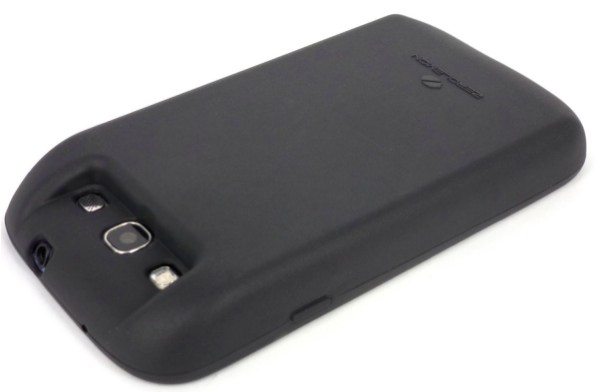 We often bring readers news on great accessories for their devices and today if you're the owner of a Samsung Galaxy S3, particularly if you're a heavy user, then we have something that should interest you. We'll give you some details on a whopping 7000 mAh battery, yes you did read that right, and what's even more impressive is the price tag of only $33.99.
The ZeroLemon Samsung Galaxy S3 (S III) 7000 mAh Extended Battery is available in white, black or blue color options and will save you from those annoying occasions when your device runs out of juice at the most inopportune moment. Although the standard battery of the Galaxy S3 is pretty good for a device from last year this extended battery offers more than three times the capacity and is also slimmer than some other extended batteries.
The capacity of the ZeroLemon is also twice as much as many other extended batteries and Amazon claims it is the highest capacity Galaxy S3 battery available. It comes with a replacement battery case, 6-month warranty and also built-in NFC support and it's compatible with all Galaxy S3 models, although of course a battery of this capacity will add some heft to your device.
If you wish to order or find out more then check out the following links to Amazon for the ZeroLemon Galaxy S3 7000 mAh Extended Battery in white, black or blue. We have a feeling this will interest many Samsung Galaxy S3 owners, especially at this $33.99 price point. Will you be ordering this extended battery? Let us know with your comments.