Sony Xperia Play 2 with unlikely specs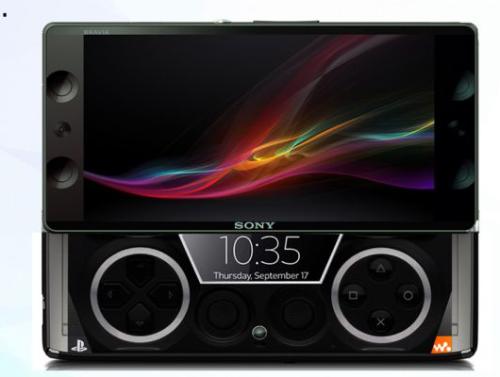 The Sony Xperia Play failed to really capture the buying public's imagination and didn't sell in the numbers that Sony would have liked, which is a shame as it was a clever idea but just lacked a little in the hardware department. Now we have a Sony Xperia Play 2 idea for you that uses some highly unlikely specs.
There have been many fans of the PlayStation platform wondering if Sony would ever release a new version of the Xperia Play, and today we have a concept idea for you by Chris Chen that would sell by the bucket load if such a device became available.
It combines the best features of the Sony Walkman, Bravia, and Cybershot all packed into a single device, which is using a 5-inch OLED display with 4K resolution. 4K displays on mobile phones are a long way off yet but it is a nice thought, and there is also the Qualcomm Snapdragon 800 processor under the hood running at 2GHz.
Other specifications include a massive 4GB of RAM with 128GB of SSD storage along with Vaio technology, and you also get microSD card support along with a 35mm full frame camera on the back of the device with 24.3-megapixel CMOS Exmor sensor.
The camera also uses Cybershot technology and there is an 8-megapixel unit on the front with an Exmor RS sensor, and obviously the handset would be PlayStation certified. A 2,500 mAh battery is powering the device that is running Android 4.2 Jelly Bean with an upgrade to 5.0 Key Lime Pie.
How would you feel about a Sony Xperia Play 2 featuring specs such as these?
Source and Image: Concept Phones.