Android 5.0 Key Lime Pie vs iOS 7, features foreseen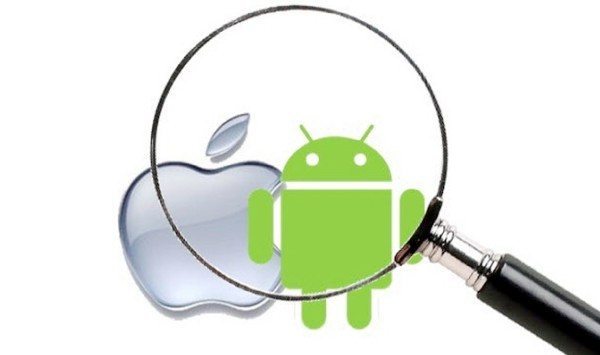 Although new high-end smartphones are always eagerly anticipated it's easy to forget that sometimes it's the operating system that can really make a phone shine. This year we're looking forward to the arrival of Apple's next major mobile OS upgrade to iOS 7 along with the next major Android upgrade, 5.0 Key Lime Pie. With this in mind we thought we'd take a look at Android 5.0 Key Lime Pie vs. iOS 7 and some of the features that have been foreseen for each.
Although nothing has yet been confirmed for either of these upcoming operating systems it's widely expected that iOS 7 will be introduced at Apple's WWDC event in June and that the iPhone 5S will be the first device launched running it. Meanwhile Android 5.0 Key Lime Pie is expected to debut at Google's I/O event in May and it's rumored that the Nexus 5 smartphone or rather mysterious Motorola X device might be the first to launch with KLP out of the box.
It's a fact of life that with the current competition in the mobile world no matter how good the hardware of a phone is, software features can be equally as important. We've already received plenty of comments to previous articles about possible features and wish lists for Android 5.0 Key Lime Pie and iOS 7 so we have an idea of what many of you would like to see. Product Reviews has also come up with an interesting look at anticipated features.
Looking at Key Lime Pie first, some possibilities include a Night Mode for conserving power, Game Mode for optimum power when needed and improved performance profiles. There could also be more support for multiple devices and an enhanced touch keyboard. Other features we've previously discussed include improved Voice Assistant, a video chat app and improved back up.
For iOS 7 possible features include additions to the lockscreen, fingerprint software technology and Apple Maps 2.0 as well as a better battery performance via software tweaks. We have also previously noted the possibility of enhanced app management, ways to hide apps, smarter auto-correct, quick reply, widget integration, pop-up toggles, pull-down icon menus, iRadio and more.
iOS 7 should be particularly interesting to many as former Apple hardware design guru Sir Jonathan Ive has moved over to the software side and so the complete look of the new OS may have received an overhaul. This would be great as iOS has been accused sometimes lately of looking a little stale although of course it remains to be seen exactly what influence Ive has had in this department.
We're really interested to hear your views on Android 5.0 Key Lime Pie vs. iOS 7. Do you think that Google, or Apple, is more likely to come up with something that could win users over from the opposite platform? Have you a wish list of features you're hoping to see for KLP or iOS 7? Let us know with your comments.