Samsung Galaxy Mega 5.8 imagining vs Mega genuine article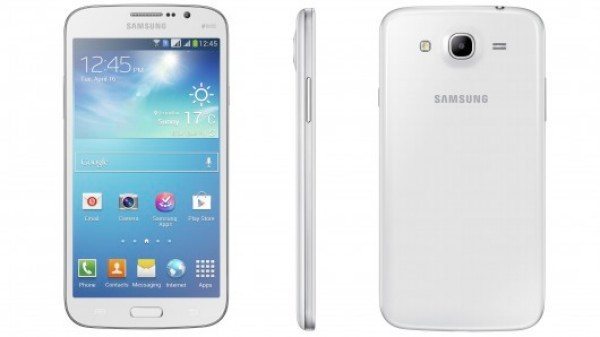 Many consumers are absorbed by the Samsung Galaxy S4 right now, due to release later this month but Samsung has also recently announced the Samsung Galaxy Mega 5.8 and Galaxy Mega 6.3. These 'phablet' style smartphones will please fans of the trend for mobile devices with large displays and we recently saw the first official images. Today though we thought we'd take a look at a Samsung Galaxy Mega 5.8 imagining vs. the Mega genuine article and we'd like to know which design you like the most?
The real Samsung Galaxy Mega 5.8 (GT-I9152) now has confirmed specs that include a 1.4GHz dual-core processor, a 5.8-inch qHD TFT display with resolution of 960 x 540, 1.5GB of RAM and an 8-megapixel rear camera with 2-megapixel front-facing camera. It also offers dual SIM, Bluetooth 4.0, a 2600 mAh battery and runs on Android Jelly Bean 4.2.2 with Samsung's Nature UX. No pricing for the real Galaxy Mega 5.8 has yet been announced but Samsung has said it will release globally beginning in May.
Now usually on Phones Review when we bring you news of concept designs it's usually some time before we see the real deal but we enjoy looking at them to give us some idea of what might arrive. Today's concept design look is rather different then as we already know what the genuine Galaxy Mega 5.8 will look like but we think that many consumers might prefer the look of the imagined Galaxy Mega 5.8 rather that the official version.
The first image you can see above is the concept imagining of the Galaxy Mega 5.8 while the image you can see below is the real Galaxy Mega 5.8. As you can see the concept Mega 5.8 shows a good-looking device with rounded corners that makes the most of its frontage for a curved display with almost non-existent bezels. The real Galaxy Mega on the other hand looks, well, just the same as many of the other recent Samsung Galaxy devices, only bigger.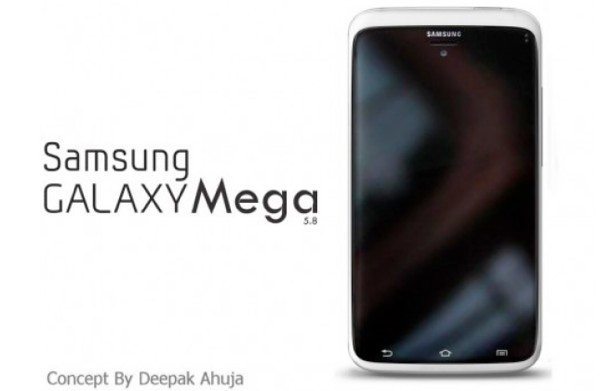 The designer of the concept Galaxy Mega 5.8 is Deepak Ahuja who has also come up with his idea of specifications for the phone. He included a 1.8GHz quad-core processor, 5.8-inch Super AMOLED HD+ display with full HD resolution, a 13-megapixel rear camera and 2.1-megapixel front-facing shooter, 2GB of RAM and 16, 32 or 64GB of internal storage. It runs on Android 4.2.2 Jelly Bean and has a 3500 mAh battery. The concept specs here are rather irrelevant as dreamed-up specs will always be better than on the official device but we are rather intrigued by the design and wonder how many readers would have preferred it to the real Samsung Galaxy Mega 5.8.
We'd like to hear your thoughts on this. Are you a potential customer for the Galaxy Mega 5.8? If so are you happy with the actual design or would you have preferred the concept idea? Let us know with your comments.
Source: Concept Phones