Sony Xperia Z disassembly on video, not so difficult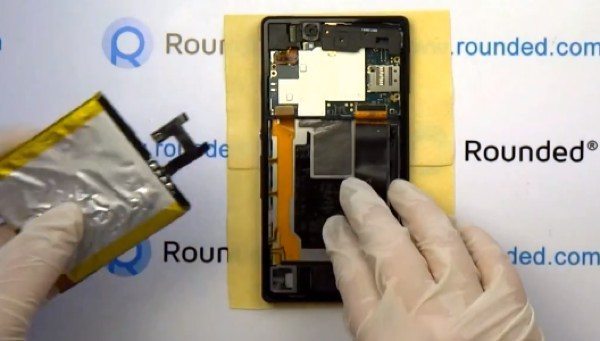 One of the most popular smartphone releases so far this year has been the Sony Xperia Z, a top-end device with looks to match. If you've already purchased this phone and enjoy a spot of tinkering then you may have wondered how easy it is to tear it apart if you need a repair. Today we have a video to show you of an Xperia Z disassembly that shows it's not so difficult but we're not claiming it's easy to put it together again!
The Sony Xperia Z has been a really popular smartphone and as it's both water and dust-resistant some of us might wonder why anyone might want to take it apart. However the more curious among us may want to know in case they ever need to repair it or simply because they just want to see what's inside and that's where the video we have for you comes in handy.
Please note that at Phones Review we cannot recommend you ever tamper with your devices or disassemble them. We would suggest that this is for the experts only and if you choose to have a go and something goes wrong then it's entirely your own responsibility. Nevertheless even if you don't want to teardown your Xperia Z you may be interested in seeing somebody else doing it.
The 3-minute video that we've embedded below this story comes from Rounded, a company known for spare parts and accessories worldwide. The video shows the use of tools including a Phillips 1.5×45 screwdriver, pincet tool, hairdryer, suction cup and some kind of scraping tool. The video shows the procedure step by step with handy tips along the way. We have to say they make the job of taking apart Sony's flagship device look pretty uncomplicated although they probably have steadier hands than us.
However we imagine it might be harder to put the phone together again considering the IP57 water and dust resistance but as we've already said we don't actually recommend you should try this yourself. We'd like to hear your thoughts on this Xperia Z disassembly? Would you be tempted to try it if your Xperia Z needs a repair? Let us know with your comments.
Source: Rounded