VPN Mobile V3.10 – The Ultimate VPN for Mobiles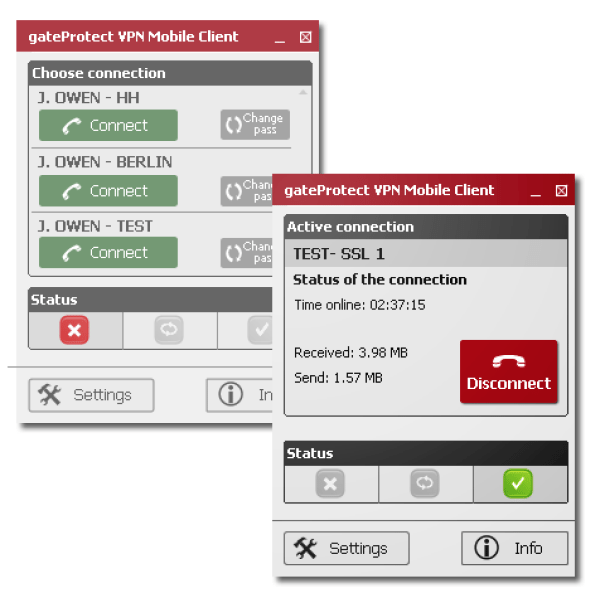 If you have a Windows mobile with you, and you are looking for some of the best VPN connections, all you have to do is to go with VPN Mobile V3.10. PN Mobile Gate Protect who has solely designed this VPN application for Windows Mobile introduces VPN Mobile V3.10.
It is surely the most ultimate tool that would help you to fulfil all your browsing needs, as it makes your browsing faster, safer and securer. The smart phone security is known to be one of the most important things especially when you keep some of your confidential information in your smart phone.
Using a public network without a VPN connection is surely risking a whole lot, as sometimes only a few minutes are needed to hack your data from your smartphone, as these smartphones are quite vulnerable when it comes to security.
Following are some of the advantages that you can avail when you go with VPN Mobile V3.10: –
Single Click Connection
One of the best things that VPN Mobile V3.10 has to offer is its single click connection feature. In order to connect this VPN Mobile V3.10 service, all you have to do is to open the connection file and you are good to go.
Easy to download
There are numerous places from where you can download VPN Mobile V3.10, so just search and download the setup file in your Windows phone.
Easy installation
Another good thing about VPN Mobile V3.10 is that there is no technical jargon involved when it comes to its installation, and it would just take few minutes in order to get the procedure done! The best thing about this is that you don't need to get in its settings in order to get it working for you.
Security Standards
VPN Mobile V3.10 does not compromise over is the security standards that are set by the company. VPN Mobile V3.10 is backed up by X.509 certificates, hence allowing you to get the safety and privacy you deserve.
Availability of services:
When you choose to go with VPN Mobile V3.10, you are surely going to get all the services you need from VPN over SSL tunnel, hence making all of your transactions absolutely smooth, safe and secure.
Firewall
When you choose to go with VPN Mobile V3.10, you won't find any problem with the gate protect firewall, as they just go right with each other in every possible manner.
So if you are using a Windows mobile than VPN Mobile V3.10 is surely the thing you need the most with you, and this is because it would allow you to get all the safety and security without affecting your Internet speed in any way. No matter which video you are willing to stream over the Internet, you won't find any trouble in all that at all! So get your hands over this Windows Mobile VPN service provider and protect all your data and information in the best possible manner.
Author Bio: Maria Philips is a guest blogger and she recommends http://bestusavpn.us/uk-vpn/ for safe and secure Internet browsing.