Samsung Galaxy Ace 3 tests hint at Android 4.2.2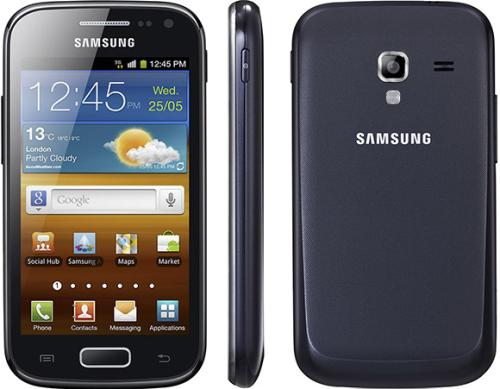 While most of the focus recently has been about the release of the latest flagship handset from Samsung, the company has for a while now offered a variety of handsets at lower asking prices that still have some good specs. Now some Samsung Galaxy Ace 3 tests hint at a device that will release running the Android 4.2.2 Jelly Bean operating system.
Earlier this month we first heard of reports that the company was busy working on a new Ace handset, and now some fresh information has come to light in the shape of some benchmark tests that indicate the device will be a nice update to the older version of the handset.
The tests reveal the device was running the 4.2.2 version of the Android operating system, with even the Galaxy S3 still only on the 4.1.2 build of the OS. The new Galaxy Ace 3 will seemingly be using a processor from Broadcom instead of the unit that it used in the Ace 2, and be dual core running at a 1GHz clock speed.
This will be paired with the same GPU that is currently being used in the Galaxy S2 Plus, and screen wise it is believed the handset will have a 4-inch display with a resolution of 800 x 480. The rest of the specs are thought to include 1GB of RAM with 4GB of expandable storage via a microSD card, dual SIM support, 5-megapixel rear camera, 1700 mAh battery, and NFC support.
There is a chance the Samsung Galaxy Ace 3 handset could have the unlocked price of around €300 in the European region, but it is not known if the device will ever reach US shores though.
Source: GLBenchmark via The Droid Guy.