Vodafone BlackBerry Q10 pre-orders begin in black or white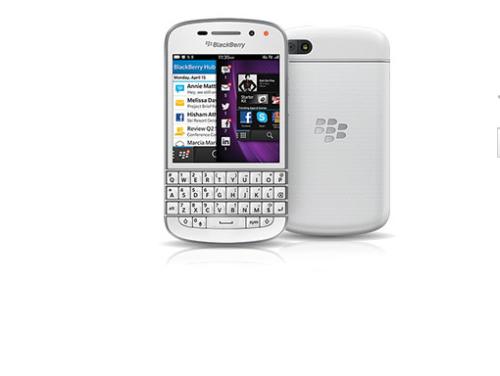 The BlackBerry 10 operating system is about to get a new smartphone lining up alongside the already released Z10 in the form of the Blackberry Q10 with is full sized QWERTY keyboard, and now UK carrier Vodafone has begun taking pre-orders for the handset in either black or white.
Pre-orders for the BlackBerry Q10 have kicked off on the carrier which has the handset down for a release on the 30th of this month, and is available free on contracts starting at £37 per month. This will provide users unlimited talk minutes and texts, as well as 1GB of data.
Other monthly plans on offer include a £33 per month deal that provides the user with 600 minutes of talk time, unlimited text messages, and 500MB of data, although this does require an upfront fee of £129 for the BlackBerry Q10.
If you have more money to spend each month £47 gets you unlimited talk time and text messages along with 4GB of mobile Internet and 2GB of Wi-Fi with no upfront cost for the handset. The handset will begin shipping to customers from April 30th and the device is listed to be 4G ready once the company flips the switch on its new network later this year.
This comes after we already heard that high street retailer the Carphone Warehouse had started its own pre-orders with a SIM free price of £579.95, which puts the handset at a higher price than the Apple iPhone 5. To find out more or to make a pre-order click here.