Nokia Lumia 521 given possible T-Mobile release date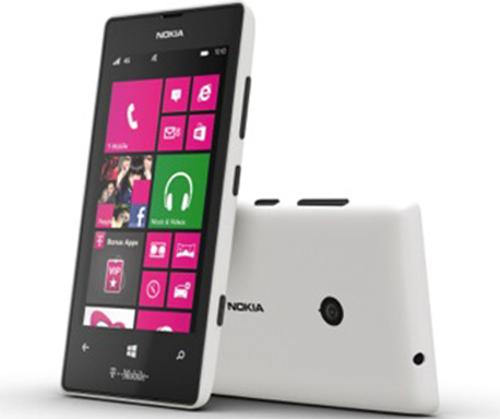 While most of the focus news wise recently has been surrounding the top end smartphones from Finnish manufacturer Nokia, the company has also been busy making available more affordable Windows Phone 8 handsets as well. Now the Nokia Lumia 521 has been given a possible T-Mobile release date.
The carrier early this month confirmed the Nokia Lumia 521 was coming to the network without revealing an exact release date or any pricing for the device, but now a leaked document seems to indicate the handset will be available on the carrier on April 24th.
It is believed the handset will be replacing the Lumia 810 in the carrier's range of Nokia Windows Phone 8 hardware, and will offer users a device that features a 4-inch 800 x 400 touchscreen display powered by a dual core Qualcomm Snapdragon processor running at 1GHz that is coupled with 512MB of RAM.
You will also find a 5-megapixel rear facing camera capable of 720p video capture, Wi-Fi 802.11 a/b/g/n, Bluetooth 3.0, A-GPS, and a 1430 mAh battery unit. There is also 8GB of built in storage that can be expanded further via a microSD card up to 64GB.
The document is also instructing staff of T-Mobiles brick and mortar stores to replace the dummy Nokia Lumia 810 units with the new Lumia 521 units from this April date, and the device will offer customers of the carrier a nice entry level way into the WP8 platform.
Source: TmoNews.