Universal appeal iPhone 5 cases, Star Wars Limited Edition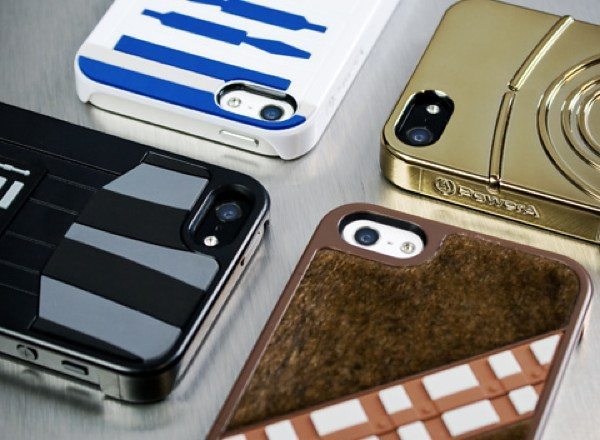 If you're the owner of an Apple iPhone 5 you may well want to keep it looking good by purchasing a case and if you're also a fan of Star Wars then you might just find the following accessory irresistible. We have details for you of Star Wars Limited Edition cases from Firebox that will certainly make your device stand out from the crowd.
The great thing about these Star Wars cases for the iPhone 5 is that they are pretty exclusive as they are limited editions and they come in four varieties, C-3PO, Darth Vader, R2-D2 and Chewbacca. Each case really does conjure up the character it's associated with, for instance the Chewbacca case even has a furry finish.
These Star Wars Limited Edition iPhone 5 cases have Walt Disney official approval, are easy to assemble, are sleek and yet sturdy. Those who love Star Wars will surely be attracted to these cases and if you can't choose then why not purchase all four so that you can swap them around.
They will be on sale for a limited time only so you might want to hurry to place a pre-order if you want one of these new cases. There is no availability date listed at the moment but you can sign up for email notification. Just because they are limited editions it doesn't mean they are too expensive though, as each case is priced at £19.99, which seems more than reasonable.
You can place your pre-orders for any of these iPhone 5 Star Wars cases or see more at this Firebox page. Are you a Star Wars iPhone 5 toting enthusiast? Are you rushing to place your pre-order right now? Let us know what you think of these cases by sending in your comments.