Claimed Galaxy Note 3 image actually a different handset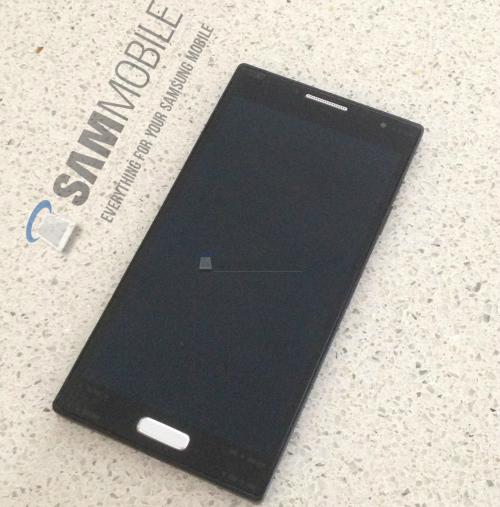 The smartphone world is full of various leaks and speculation that can often prove accurate as well as being fake. Now a recent image that appeared that was claimed to be of an early prototype of the Samsung Galaxy Note 3 is being suggested to be of another handset altogether.
The image that appeared yesterday came courtesy of serial leakers @evleaks who have quite often proven to be extremely accurate in the handset information they release to the masses, but now the image they released that was supposedly of the Note 3 is being refuted by SamMobile.
This website also has often provided accurate information about upcoming Samsung smartphones, but is now claiming that an insider has told them the image was fake. Instead the image they have been sent that also can be seen on this page is just an early developer prototype of the S4 that didn't make the cut to being released as a smartphone.
The news will be welcomed by many that may not have liked the squared off shape of the handset in an uninspiring design, but as we reported previously it doesn't seem the Galaxy Note 3 will be manufactured out of aluminium which may prove more disappointing to some.
Other specifications that have been touted for the Galaxy Note 3 have centred on the size of the display, with both 5.9-inches and 6.3-inches being suggested. We have had many readers leaning towards favouring a 6.3-inch display on the Note 3, but until we start seeing more concrete leaks or official news the sizing is still up in the air.
Do you hope the Galaxy Note 3 doesn't look like this image?