EE goes hands on with the Samsung Galaxy S4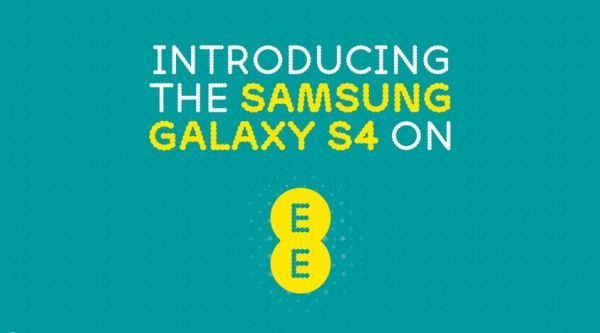 Less than a year since the unveiling of the Samsung Galaxy SIII, the stunning new S4 is coming to the UK this week, with EE being the only provider able to offer the full 4G package on their superfast 4GEE network. In anticipation of the phone's release, EE put together a hands-on video showcasing Samsung's amazing new technology including Smart Pause and a 13-megapixel camera.
The Galaxy S4 will be powered by a Qualcomm Snapdragon S4 processor running at 1.9, paired with 2GB of RAM running the latest Android 2.2 OS. The phone's screen offers a substantial jump in resolution from the SIII with a full 1080p 4.99-inch super AMOLED display with 441 pixels per inch (significantly more than the iPhone 5 's 326 ppi)
Another remarkable feature is the phone's eye tracking capabilities offering the aforementioned smart pause, knowing when the user is looking away from the screen offering seamless video playback. Another key feature that uses facial recognition is smart scroll, allowing for touchless scrolling. Air gesture and air view allow you to control your Galaxy S4 without having to touch the screen; letting you answer phone calls, scroll through photos, switch between tabs and skip music tracks without ever touching the glass.
Samsung have also packed 9 sensors into the handset including a barometer, accelerometer and even a humidity sensor that all contribute to the new 'S Health' feature. S Health tracks the user's activities and will be compatible with accessories such as the S Band, set to rival Nike's FuelBand. This could soon be the phone of choice for fitness minded users, removing the need to choose a third-party app.
The S4 will launch this Friday and EE will be the only network to offer 4G-connectivity from day one. Find out more at http://ee.co.uk/s4.