Samsung Galaxy S4 vs Pantech Vega Iron, Korean 5-inchers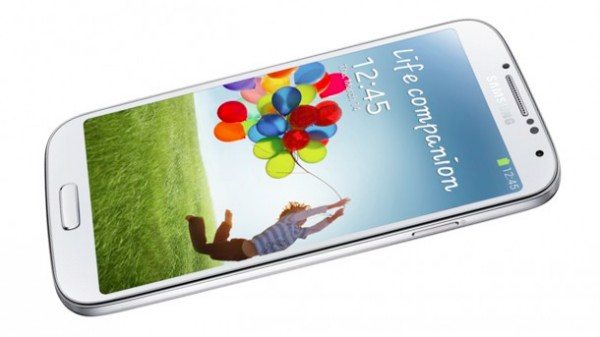 We occasionally like to bring readers a comparison between two top smartphones and today we're looking at the Samsung Galaxy S4 vs. Pantech Vega Iron in a skirmish involving two Korean 5-inchers. These are both Android smartphones with some great specs and so we'll highlight the key points in a bid to show you what they each have to offer and which might be best for you.
The Samsung Galaxy S4 was recently officially announced and will begin its release in regions worldwide in the next few days. Its success is already assured due to the phenomenal success of the previous Galaxy S phones from Samsung. It's the smartphone that everyone seems to have been waiting for and this is likely to be the dominant Android phone of the year.
Pantech is a lesser-known South Korean force but have been coming up with some hugely impressive devices, many of which are also beautifully styled. Specs for the Vega Iron have just been officially announced but no release date has been specified. We do know though that it will be launched in Korean very soon and that Pantech is currently in talks to discuss other possible markets, particularly the US and Japan. The impressive Pantech Vega No. 6 was released in various regions so there's every chance the Vega Iron will too. We'll now give you some details for each device.
Processor
The Galaxy S4 is powered by either a 1.6GHz Exynos Octa-core processor or 1.9GHz Qualcomm Snapdragon 600 quad-core processor, dependent on the region where you live. The Pantech Vega Iron has a 1.7GHz Qualcomm Snapdragon 600 quad-core CPU.
Display
Both devices have a 5-inch display, hence our title. The Galaxy S4 has a Super AMOLED display with resolution of 1920 x 1080. Although the Vega Iron was originally rumored to have a full HD display that didn't actually come to fruition and it in fact has an LCD HD display with resolution of 1280 x 720.
RAM and Storage
The Galaxy S4 has 2GB of RAM and 16, 32 and 64GB of internal storage options, expandable via microSD to 64GB. The Pantech Vega Iron also has 2GB of RAM and 32GB of internal storage, expandable via microSD up to 2TB!
Camera Set-up
You'll find a 13-megapixel rear camera on the Samsung Galaxy S4, with LED flash, autofocus, 1080p video capture with dual-video recording as well as a 2-megapixel front-facing shooter, also with 1080p and dual video call. The Vega Iron also has a 13-megapixel rear camera but other than that there don't seem to be any further details yet.
Battery
A 2600 mAh battery comes with the Galaxy S4 while the Vega Iron's battery is 2150 mAh. Although at first glance it looks as though the Vega Iron's battery is less impressive, Pantech claims that its performance can be equal to that of a 3000 mAh battery and also points out that having less capacity means it can be fully charged in 87 minutes.
Operating System
The Galaxy S4 will launch running Android 4.2 Jelly Bean skinned with Samsung's TouchWiz UI. The Pantech Vega Iron will release on Android 4.1.2 Jelly Bean, upgradable to 4.2 at some future point.
Design and Colors
About the only criticism that the Galaxy S4 has faced so far is once again a rather uninspiring design and an abundance of plastic. Although some consumers are perfectly happy with this there are plenty of others who feel it's a shame that such a top-end phone in the way of specs and features doesn't have a more premium look and feel. On the other hand the design of the Pantech Vega Iron is where this device really shines. Pantech claims it has the world's smallest 2.4mm bezel so that it appears almost bezel-less. It has a metal frame and looks sleek and classy with what appear to be slightly chiseled corners for a distinctive touch. The Galaxy S4 comes in White Frost or Black Mist color options while the Pantech Vega Iron also comes in black or white.
Both of these phones have 4G LTE support and while we cannot give details of every single specification and feature we hope we have at least given you a good idea of what each has to offer. We should point out that feature-wise the Samsung Galaxy S4 may be difficult to beat with Smart Scroll, Smart Stay, Smart Pause, enhancements to S Voice and wireless charging (some markets) plus much more. Less is known about the Vega Iron on this level so we don't feel it fair to judge that for now. The Galaxy S4 is a hugely impressive smartphone, launching on the latest OS and with a superior display but if you want something that stands out in a crowd then the styling of the Pantech Vega Iron really does excel and should win many customers. The Galaxy S4 is pictured above while the Vega Iron is pictured below.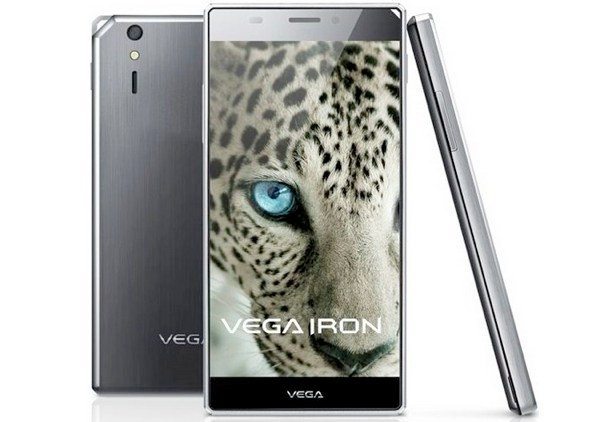 Either way, both the Galaxy S4 and Vega Iron have a huge amount to offer consumers so your ultimate decision may come down to a personal preference on design or a particular spec or feature that appeals to you more. We'll be following further news on these phones and when we hear more release details for the Vega Iron we shall let readers know.
We'd be interested to hear your thoughts on these two significant Android smartphones. Could the Vega Iron design win you over against the Galaxy S4? Maybe you're pretty happy with the Galaxy S4 styling plus it has everything else you're looking for? Which would be your choice? Let us know with your comments.