Pantech Vega Iron is sleek & beautiful, top specs official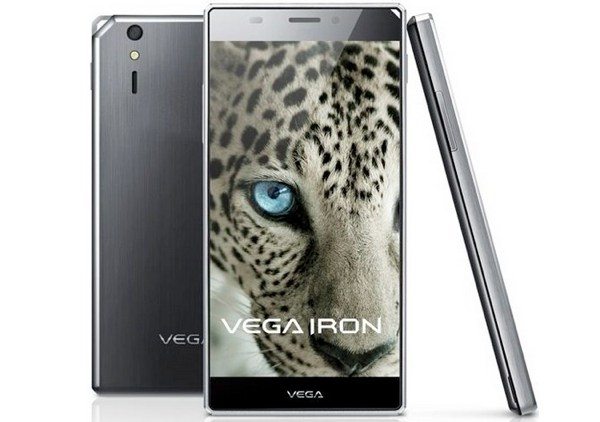 Last week we gave some early unofficial details for the Pantech Vega Iron smartphone and told how it would be officially introduced on April 18 in South Korea. Following the announcement we can now give confirmed specs and further information about this very impressive sounding flagship handset.
Many of the earlier leaked specs of the Pantech Vega Iron are correct but the rumored Full HD display with resolution of 1920 x 1080 now turns out to be a 5-inch HD display with resolution of 1280 x 720. Apart from that the Pantech Vega Iron is powered by a 1.7GHz Qualcomm Snapdragon 600 quad-core processor, has a 13-megapixel rear camera with eye tracking technology, and runs on Android 4.1.2 Jelly Bean, upgradable soon to 4.2.
The Pantech Vega Iron also has 2GB of RAM, 32GB of internal storage (expandable via micro SD), LTE connectivity and a 2150 mAh battery. That battery capacity may not sound that impressive but Pantech claims that its performance can match that of a 3000 mAh battery and because the capacity is not so high it can also be fully charged in 87 minutes. Another thing we're pleased to see confirmed is that the bezels to the left and right of the display are extremely thin at only 2.4mm, almost bezel-less in fact.
There's no availability date or pricing yet although it is likely to be released soon on SK Telekom, KT and LG U+ with model numbers IM-A870S, IM-A870K and IM-A870L respectively. It's estimated that 2 million units could be sold in South Korea alone but Pantech is also looking into marketing the phone in other regions, specifically the US and Japan. As the Pantech Vega No. 6 launched in other regions there seems to be every chance that the Vega Iron will too.
It will come in black or white color options and design-wise we have to say this looks like one of the most stunning smartphone designs we've seen lately. It's sleek, elegant and sexy with what appear to be slightly chiseled corners on its metal frame that give it a distinctive look and we certainly hope that the Vega Iron will be released in other countries.
Let us know what you think about this beautiful phone. Do the specs and appearance of the Pantech Vega Iron wow you? If this was released in your region, might you make this your next choice of smartphone? Send us your comments on this.
Source: Pantech Via: Unwired View