Best Police Scanner app selection for iOS & Android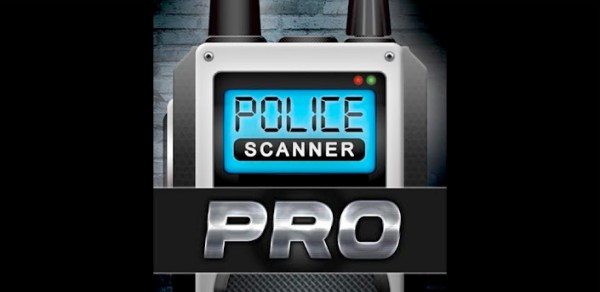 It's maybe no surprise that the tragic events in Boston last week have led to an increased demand for police scanner apps and there are plenty available for both iOS and Android devices. We've taken a look at what's available and rounded up a best police scanner app selection from Google Play and the App Store and we'll give you details on what each has to offer.
The first we have for you is an iOS app called 5-0 Radio Police Scanner Lite. It's free and compatible with iPhone, iPod touch and iPad running iOS 4.0 or later from iTunes here. This app taps into radios from a huge variety including live police, firefighters, aircraft, railroad, marine and ham radios so that if any major news event is happening near you, you'll be able to keep track of what's going on. Feeds can be listened to in the background so that other apps can be run while you listen. This is a very highly rated app and is also available as a paid-for app priced at $2.99 offering 33,000 more feeds from iTunes here.
Another very good iOS app is Police Scanner+ Free and as you will have guessed this is a free app. It's compatible with iPhone, iPod touch and iPad running iOS 4.3 or later and has been optimized for the iPhone 5. This boasts having the largest collection of police, fire, EMS, airport, railroad, comedy, talk, and music stations and has multiple features such as a list of scanner stations by popularity and location and the ability to listen while you sleep and then stop the app the station at a particular time. It's available at iTunes here and once again there's also a paid version at iTunes here. The latter is priced at $2.99 and the upgrade offers access to exclusive feeds.
Turning to Android apps one of the very best is Police Scanner. This is a free app from Google Play here, compatible with devices running Android 2.2 or later and claims to give many of the same features and quality of paid-for radio apps. Users can listen to live emergency police and firefighter radio as well as military and transport live conversations. One caution we should inform users is that while it's legal to listen to police radio in most countries, it is illegal to interfere with police activity or use the app to aid in a crime. Features include a choice of 3,500 Police Scanner Radio options, a nearby feature that tells you how far you are from a particular radio station and a police code language dictionary to help you understand what's going on.
Finally we have another very good Android app called Police Scanner Radio PRO at $4.99 from Google Play here. This is suitable for devices running Android 1.6 or later and has a custom radio player for quicker playback and battery savings. This one also has quick reference police radio 10-codes and thousands of feeds are available. Among the top 50 are the Chicago Police, LAPD, Denver Police, Fire and EMS, Cincinnati Police, NYPD Special Operations Division and Traffic and also the Philadelphia Police.
We hope that you will find at least one of these police scanner apps suitable for your needs. If you find any particularly useful let us know which one and of course you could recommend any other good police scanner apps from Google Play or the App Store to other readers by sending us your comments.