Draw Something 2 gets global iOS release, Android waits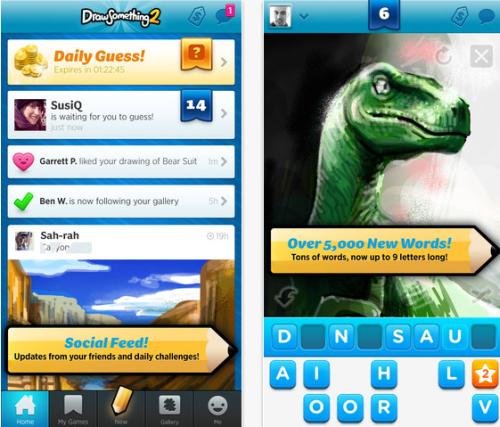 There are certain applications that have gained a huge following from users especially when it comes to games, and now a highly anticipated sequel has seen a global release in the form of Draw Something 2, but Android users again have to wait for the game to become available.
The new game is now available around the world after initially only seeing a release in certain regions, with Sweden getting it first where the original game first became a hit. Again there is a paid for and a free version of the game available which is ideal if you want to try out a game first before splashing the cash.
In the paid for version there is a free Sparkle Pen along with no ads and free star and coin bonuses, and the new game now allows users to share drawings via social networks such as Facebook. A gallery allows users to place all of their favourite drawings into one place, and there is now new ways to play via the Daily Draw and Daily Guess options.
The developer has now also added over 5,000 words that include new nine letter words and phrases for the Daily Draw. At the time of writing the game is not available for Android users on Google Play, but hopefully it won't be too long before it is released.
Draw Something 2 can be found on the App Store priced at £1.99/$2.99 or the free version can be found here, and check out the demo video below.