Samsung Galaxy Note 3 could still feature delayed Knox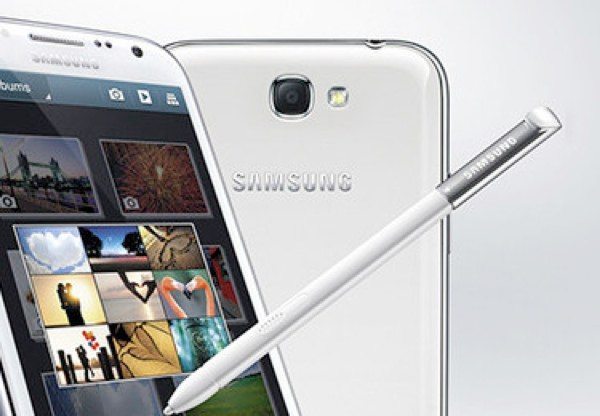 Now that Samsung's flagship Galaxy S4 is about to hit the shelves attention is already turning to the larger Galaxy Note series and many are anticipating great things for the Galaxy Note 3. Something that the Galaxy S4 missed out on was the Knox security feature that at one time looked like it was heading for the phone. We have now heard that Knox is the subject of a delay but hopefully the Galaxy Note 3 could still feature the new software.
At one point Knox looked almost certain to come to the Galaxy S4 and although Samsung has never specified which of its devices will feature Knox many are now expecting it for the Galaxy Note 3. Samsung's Knox initiative is a security software solution that will make a device more attractive to the enterprise market, something that Samsung is determined to make inroads with. Knox will allow users to keep personal use of their phone separate from work use thereby appealing to business users.
The user of a device with Knox will be able to control the private use of their phone while the company can remotely control work use. Knox was developed by the Samsung SAFE (SAmsung for Enterprise) program and if successful it could give Samsung more of a foothold with the enterprise market. Although Samsung already dominates the Android market figures could soar even further if it could attract more enterprise users.
As you can see then, Knox coming to the Galaxy Note 3 could really bolster its sales although it is already certain to be another huge success. The only problem is that Knox has now been delayed. It was originally expected to become available in the spring but now sources with knowledge of Samsung's plans say it missed the Galaxy S4, as more time was needed to test the software, both with carriers and internally.
According to The New York Times analysts believe that with Knox Samsung has a chance to usurp BlackBerry's reputation as being the choice for professionals. Although the full version of Knox has now been delayed the Samsung sources are hopeful that it will still be ready for the summer, maybe in July. This is very positive for those hoping to see it feature on the Galaxy Note 3 as it is widely expected the phone is heading for a release around September. Now it just remains to be seen whether Samsung can fully implement Knox in time.
We'll be following developments with Knox and will of course keep you up to date as we hear more. In the meantime we'd like to hear your thoughts on the Galaxy Note 3 and Knox. If you are a business user would the inclusion of the Knox security solution make the Galaxy Note 3 a good choice for you? Do you think that Samsung's hopes of a larger share of the enterprise market could be realized with the Galaxy Note 3 and Knox? Let us know with your comments.