Nexus 5 vs Motorola X vs iPhone 6: The release wars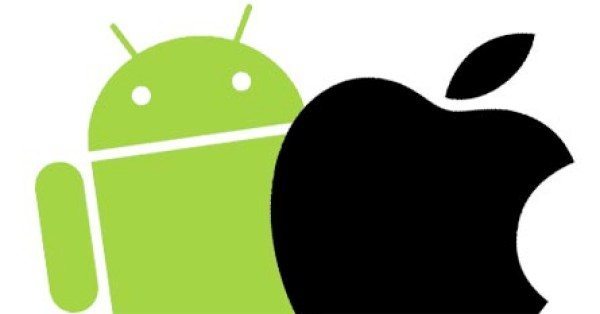 Now that the Samsung Galaxy S4 has been announced there are three upcoming smartphones that are attracting a huge amount of interest. They are Google's Nexus 5, the Motorola X and of course the next iPhone, possibly dubbed the iPhone 6 or 5S. The question that many now want to know regards the release of these devices and which may be first so today we're looking at the Nexus 5 vs. Motorola X vs. iPhone 6 release wars.
The first two of these devices will be Android handsets while the iPhone is an Apple iOS device. There will be some buyers then who will decide which they will purchase because of their preference of operating system but for others it may simply be decided by which one has a head start with its launch. We should remember that none of these phones has been officially announced yet but there has been a massive amount of speculation and rumors regarding each.
The Nexus 5 is likely to be a big success with Android enthusiasts, especially after the success of the Google Nexus 4 made by LG. Many are expecting that the next major Android operating system, 5.0 Key Lime Pie, will be introduced at Google's I/O event next month and are hopeful that the Nexus 5 will be the first device launched running the new OS. Nexus devices particularly appeal to Android platform fans as they offer a pure vanilla Android experience. Many different specs have now been leaked for the Nexus 5 that could possibly be a collaboration between Google, LG again and Nikon.
Those rumored specs have included 2 or 3GB of RAM, a 16-megapixel rear camera or 9-megapixel CCD camera, 2.3GHz quad-core processor or 1.5GHz quad-core processor and 5-inch display or 4.5-inch display so as you can see we really can't pretend to have any concrete details at this stage. Although many believe the Nexus 5 will be debuted next month with a hopeful release soon after, we should point out that the Nexus 4 was not introduced at I/O last year and did not release until October.
Moving on to the Motorola X Phone and similarly to the Nexus 5 the rumored specs on this have been multiple and diverse making it virtually impossible to pin down genuine details. Some of the rumors suggest a 2GHz Qualcomm Snapdragon 800 quad-core processor, a 4.8-inch full HD display and massive 4000 mAh battery but take those details with a pinch of salt for now. At one point the Nexus 5 and Motorola X (sometimes dubbed the Google X) were even thought to be one and the same phone but that idea has long been laid to rest although Google will also have an input on the Motorola X. The Motorola X is the other device that may be the first to release running Key Lime Pie and plenty of tech enthusiasts are also anticipating that this device could make an appearance at Google I/O.
Recently though we told how Google was said to be unhappy with the handset so far and that it was not likely to be released until August at the earliest and possibly not until November. However, earlier today we detailed further news that a Motorola X, dubbed as the Google X, had been benchmarked but we have no way of verifying if this is genuine. If it is though, then it's possible that the Motorola X or Google X phone may not be as late to release as recently anticipated.
Finally we move on to the iPhone 6 or iPhone 5S. There is a question mark over the name of this device as it looks likely that an iPhone 5S will arrive before an iPhone 6. However as many people imagine that the next iPhone will be called the iPhone 6, Apple's successor to the iPhone 5 is also being referred to as the iPhone 6, somewhat confusing! To make things easy we'll refer to it for now as simply the next iPhone.
Some months ago many were predicting the next iPhone to release in the summer of this year even though the iPhone 5 arrived in the fall. This seemed to be backed up by many leaks from various sources and analysts and so it seemed possible that it may be introduced at Apple's WWDC event in June, along with iOS 7. However it was recently tipped that the next iPhone may be delayed until as late as September and Apple's profits fell for the first time in many years. Possible specs for the next iPhone include an Apple A7 chip, 12-megapixel rear camera, higher resolution display, NFC and maybe larger internal storage options.
While it may not be possible for us to give you release dates for the Nexus 5, Motorola X and iPhone 5S or 6, at this stage it does seem more than likely that at least one of the Android devices will get to the market first. Whether this is correct and if so, whether the Nexus 5 or Motorola X is first remains to be seen but one thing for sure is that we'll be following all of the latest developments as we hear them and will pass on that news to readers.
Are you eagerly waiting for one of these phones to be made official and if so, which are you most excited about? If you had to make a prediction, which do you think will hit the shelves first? Let us know with your comments.