BlackBerry Q10 on T-Mobile USA pre-orders begin April 29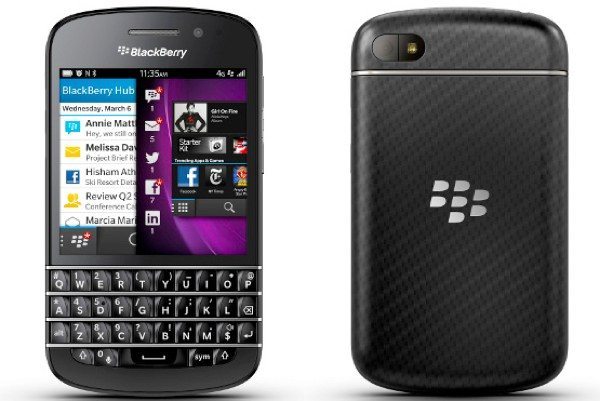 The BlackBerry Q10 smartphone will be releasing shortly in various worldwide regions and is a handset that should garner a lot of attention. This is the first smartphone running on the new BlackBerry 10 OS that features the traditional QWERTY keyboard so favored by many BlackBerry enthusiasts. We can now tell you that pre-orders for the device will begin at T-Mobile USA in the next few days.
The BlackBerry Q10 is set to release from the weekend in the UK and in Canada from May 1 but no firm release date has yet been set for the phone in the US. However, T-Mobile has now announced pre-orders for business customers will be available from April 29 although still has not revealed pricing or an exact release date. The company says in its press release though that this will be supplied at a later date.
The BlackBerry Q10 is powered by a 1.5GHz Snapdragon S4 Plus dual-core processor, has a 3.1-inch Super AMOLED display, 2GB of RAM and 16GB of internal storage, expandable with microSD. There's also an 8-megapixel rear camera, LTE, NFC and a 2100 mAh battery.
Previously it was expected that the Q10 may launch on T-Mobile at some point in May and we recently told how BlackBerry has cited an end of May estimate for the US release. Hopefully then the phone will arrive next month as anticipated.
Business users who wish to pre-order can do so at at T-Mobile here from April 29. Are you intending to purchase the BlackBerry Q10? Let us know with your comments.
Source: T-Mobile