Linkase iPhone 5 case can boost your WiFi signal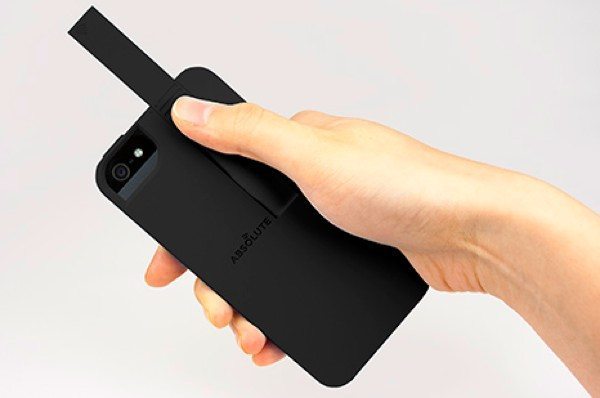 We're always on the lookout for useful mobile device accessories and today we have some information for you about the Linkase iPhone 5 case that can boost your WiFi connection. This is no ordinary case because as well as protecting your phone it has built-in signal-enhancing technology.
The Linkase for iPhone 5 comes from Absolute Technology and is claimed to be able to boost your connection by up to 50%. That could be a great benefit for those who use WiFi connectivity frequently. It looks like any bog-standard case and has a matte soft touch finish but incorporates EMW (Electro Magnetic Waveguide) technology to improve signal strength using the built-in antenna of your iPhone 5.
The EMW element is at the back of the case and when you need to improve your Wi-Fi connection you simply slide it out and you should then see an increased number of strength bars. You can view a video below that explains more about EMW. If one of your major bugbears is trying to get decent WiFi connectivity then the iPhone 5 WiFi-signal enhancing Linkase could be just the right case for you.
The Linkase comes in five different colors, Coal Black, Ash Gray, Frost White, Chili Red or Antarctic Blue and the price is around $50 with an additional EMW element included. Dimensions of the case are 126.7mm x 9.97mm x 61.4mm and it weighs 18g. To find out much more about the Linkase for iPhone 5 head to Absolute Technology. If you wish to order the Linkase it's available from Amazon here. (Please note the page linked to is for the black variant but other colors options are also available).
Do you have an iPhone 5 and if so are you tempted to purchase this Linkase case? We're always interested to hear what readers have to say so let us have your comments.